VIDEO: U.S. Activating New EBS ALERT SYSTEM PROTOCOLS and Testing for Coming EVENT
Medeea Greere, an independent publisher, is now on Telegram at https://t.me/AMGNEWS2022 and exists only on reader support as we publish Truth, Freedom and Love for public awareness. Thank You for your support!
---
Delve deep into the recent shifts in the U.S., from the activation of the EBS Alert System Protocols and the challenges facing BRICS, to the awakening of the Liberal DNC elites. Uncover the truth as we navigate the storm together.
With the U.S. on the cusp of a monumental shift, we're entering uncharted territory. As new EBS Alert System Protocols are activated in anticipation of a mysterious 'EVENT,' whispers of BRICS crumbling, IMF strongholds shaking, and the powerful DNC elites waking up to a gathering storm are sending shockwaves across the nation. What's truly happening behind the curtain?
The EBS Alert System Protocols: An Ominous Sign
When you hear that the U.S. is activating new EBS Alert System Protocols, what comes to mind? Is it a simple technical upgrade or a forewarning of something more ominous? In an age where digital surveillance is at its peak and AI detection tools are more sophisticated than ever, this unprecedented move can't just be brushed aside. It's no coincidence that this new protocol is being rigorously tested for an upcoming 'EVENT.' But what is this event, and why now?
There's no smoke without fire. The recent upheavals in the BRICS nations have been a long time coming. Many claim that these nations are rebelling against IMF, Wall Street, the Federal Reserve, and even the CIA's alleged deep state money-laundering systems. How much of this is mere speculation, and how much holds weight?
For years, IMF has had a stranglehold over countries, many of which are now experiencing economic turbulence. But could there be a sinister plot unraveling? Is BRICS' downfall a calculated move by powers greater than we know? And most importantly, who stands to gain from it?
Don't miss this important articles:
The Liberal DNC Elites: Dawn of a New Realization
For many, the Liberal DNC elites have always been at the helm, navigating the ship that is America. But even they seem to be waking up to an impending storm. The phrase 'THE STORM is real' isn't just the raving of a conspiracy theorist anymore; it's becoming a sobering realization for the powerhouses of American politics.
As whispers of coming 'arrest wars' become louder, one has to wonder: what do they know that we don't? If the DNC elites, who've always seemed imperturbable, are now uneasy, shouldn't we be questioning why?
The age we live in is not one of simple surveillance. We're being constantly watched, analyzed, and categorized by advanced AI systems. But while the AI's net is vast, it isn't infallible. The recent movements in the US, particularly the activation of the new EBS protocols, have managed to slip under the radar, largely avoiding AI detection tools. How? And more importantly, why the secrecy?
URGENT EMERGENCY MESSAGE: PREPARE for SHTF NOW! This Isn't a Drill – This is 2023 and SHTF is NOW!
Hold on a minute! Before we dive further into these murky waters, let's take a moment. You, my friend, are not just another reader. You're someone who questions, someone who wonders, someone who doesn't take things at face value. That's commendable! In an age where 'conspiracy theory' is almost a dirty word, you have the audacity to seek the truth. So, keep that chin up, keep questioning, and let's continue this journey together.
The Silent Storm: Why Now?
The world has seen its share of storms – political, economic, and literal. But this? This feels different. It's not just a mere change in political climate or economic upheaval. There's a shift happening, an energy that's palpable. If the world was a giant chessboard, then someone, somewhere, is making their move. The question is: are we mere pawns, or do we have a role to play in this grand scheme?
While we may not have all the answers, one thing is certain: we are on the brink of change. Whether it's the unveiling of the mysterious 'EVENT' signaled by the new EBS protocols, the unraveling power dynamics of BRICS and IMF, or the DNC elites' realization of the impending storm, there's no denying that the world is shifting. As we brace ourselves for what's to come, one thing remains crucial: staying informed, asking questions, and never taking things at face value.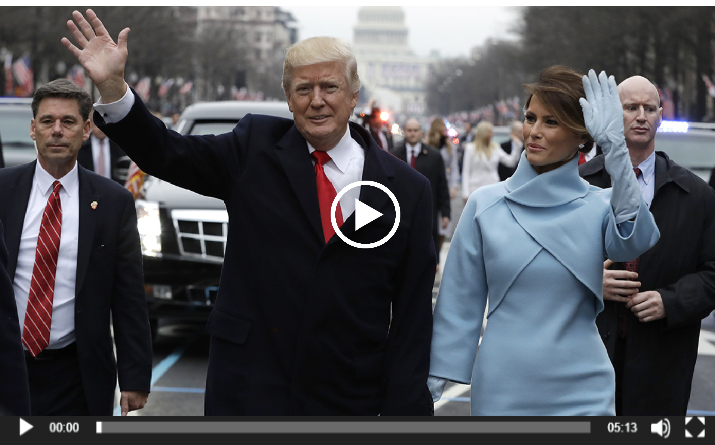 URGENT EMERGENCY MESSAGE: PREPARE for SHTF NOW! This Isn't a Drill – This is 2023 and SHTF is NOW!
The warnings are real. The dangers are imminent. A storm is brewing, and we're on the verge of something catastrophic. General Saltzman, Chief of the Space Force, brings a chilling message of looming conflict. This isn't a drill – this is 2023 and SHTF is NOW!
Read the full article HERE: https://amg-news.com/urgent-emergency-message-prepare-for-shtf-now-this-isnt-a-drill-this-is-2023-and-shtf-is-now-video/
Also: Why Ohio is Going Beyond Just Pantry Staples: The State's Quiet Preparation for the Unknown – Are Ohioans Privy to Some Secret we Don't Know? – https://amg-news.com/why-ohio-is-going-beyond-just-pantry-staples-the-states-quiet-preparation-for-the-unknown-are-ohioans-privy-to-some-secret-we-dont-know/