What Can Two Cups of Coffee a Day Do to Your Liver!
Medeea Greere, an independent publisher, is now on Telegram at https://t.me/AMGNEWS2022 and exists only on reader support as we publish Truth, Freedom and Love for public awareness. Thank You for your support!
---
Coffee, a ubiquitous beverage that sparks debates and discussions around its health effects, has garnered both praise and criticism. Beyond the caffeine jitters and the need for a morning pick-me-up, coffee carries a complex profile of benefits and drawbacks. In this comprehensive exploration, we delve deep into the world of coffee consumption, specifically focusing on its impact on the liver. Is your daily coffee habit a friend or foe to this vital organ? Let's find out.
Introduction: Coffee, a cherished elixir for many, has been a subject of intrigue among researchers and coffee aficionados alike. This beloved beverage contains a rich blend of vitamins, minerals, and antioxidants that can have profound effects on our health. However, it's essential to strike a balance between the virtues and vices of coffee consumption. In this in-depth article, we will uncover the hidden gems and potential pitfalls of enjoying your daily brew.
The Nutritional Value of Coffee: Before delving into the nitty-gritty of coffee's impact on the liver, let's take a moment to appreciate its nutritional content. A regular cup of Americano (240 ml) contains a surprising array of vitamins and minerals, making it more than just a flavorful beverage:
11% of the daily recommended intake of vitamin B2 (riboflavin)

6% of the daily recommended intake of vitamin B5 (pantothenic acid)

2% of the daily recommended intake of vitamin B1 (thiamine)

2% of the daily recommended intake of vitamin B3 (niacin)

1% of the daily recommended intake of folic acid

3% of the daily recommended intake of manganese

3% of the daily recommended intake of potassium

2% of the daily recommended intake of magnesium

1% of the daily recommended intake of phosphorus
The main takeaway here is that coffee packs a surprising nutritional punch, offering essential vitamins and minerals that are crucial for overall health. When combined with a balanced diet rich in fresh fruits and vegetables, coffee can help combat vitamin deficiencies.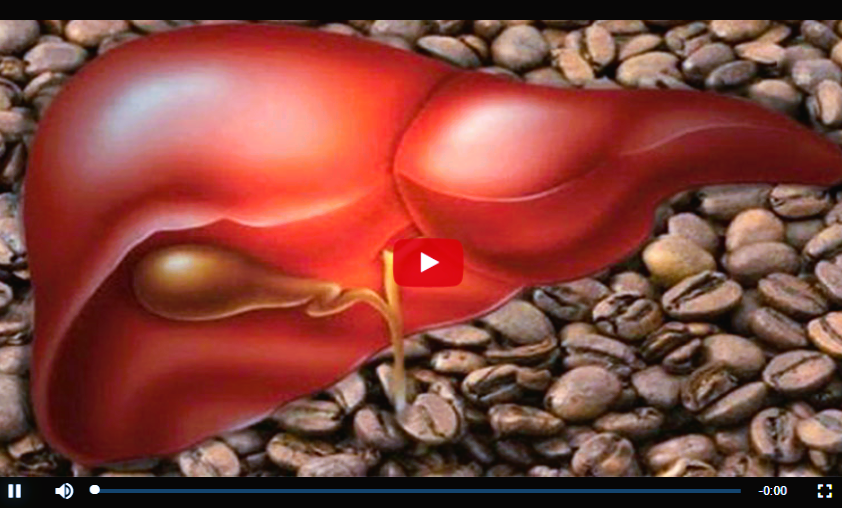 Caffeine: The Brain and Metabolism Booster: One of the key components of coffee is caffeine, a natural stimulant that has far-reaching effects on the body. The caffeine content in a typical cup of coffee varies but generally hovers around 90-100 mg. Here's how caffeine can work wonders for your body:
Enhanced Brain Function: Numerous studies have demonstrated that caffeine stimulates the brain, leading to improved short-term memory and increased alertness. It's the morning fuel that jumpstarts your cognitive processes.
Revved-Up Metabolism: Caffeine can kick your metabolism into high gear, increasing calorie burn by 3-11%. This boost can be particularly beneficial for those looking to shed a few extra pounds.
Performance Enhancement: Whether you're an athlete or simply trying to stay active, caffeine can be your ally. It has been shown to improve physical performance by 11-12%, helping you achieve better results in your workouts.
Reduced Risk of Neurodegenerative Diseases: The aging population worldwide faces the looming threat of neurodegenerative diseases, including Alzheimer's and Parkinson's. Remarkably, coffee consumption has been linked to a significant reduction in the risk of developing these devastating conditions:
Alzheimer's Disease: Studies indicate that regular coffee drinkers have a 65% lower risk of developing Alzheimer's disease. This brain-boosting elixir can help protect your cognitive abilities as you age.
Parkinson's Disease: The risk of Parkinson's disease is also notably lower among coffee enthusiasts, with a reduced risk ranging from 32% to 60%. Sipping on coffee can be a proactive step in preserving your motor functions.
Coffee's Role in Diabetes Prevention: The global surge in type 2 diabetes cases has reached alarming proportions, affecting millions of people. However, here's a ray of hope for coffee lovers:
Diabetes Defense: Research shows that habitual coffee drinkers have a 23-67% lower risk of developing type 2 diabetes. This potent brew may help regulate blood sugar levels and improve insulin sensitivity.» »» Scientific Research – Green Veggie Causing Type 2 Diabetes In Millions. Big Diabetes Lie Presentation From the Doctors!
A Guardian for Liver Health: One of the lesser-known but immensely significant benefits of coffee consumption is its protective effect on the liver. Here's how it plays a crucial role in safeguarding this vital organ:
Shielding Against Cirrhosis: Excessive consumption of sugary beverages and alcohol can pose a significant risk to liver health, potentially leading to cirrhosis—a severe and often irreversible liver condition. Surprisingly, coffee drinkers are 84% less likely to develop cirrhosis, offering a shield against this life-altering disease.
Lowering the Risk of Liver Cancer: Liver cancer is a formidable adversary, but coffee can help in the battle. Studies indicate that regular coffee consumption is associated with a 40% lower risk of liver cancer, making it a formidable ally in the fight against this deadly disease.
The Vatican Demanded this Be Kept Under Lock and Key: "The Divine Prayer – One Minute Prayer From Biblical Times" – VIDEO BELOW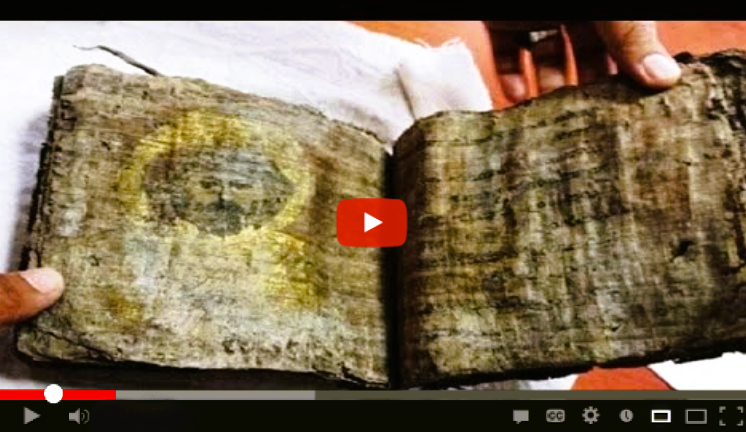 Mental Health Benefits: Beyond its physical health advantages, coffee has also been linked to improved mental well-being:
Depression Deterrent: Harvard University research has revealed that coffee lovers are 20% less likely to experience depression. The comforting aroma and taste of coffee might just be your daily mood booster. »»» Eight Biblical Herbs, One Supplement, A LifeTime Of Wellness and Grace
Reduced Risk of Suicide: In addition to preventing depression, coffee drinkers also exhibit a 53% lower risk of suicidal thoughts and actions. It's a testament to the profound impact this beverage can have on our emotional health.
The Dark Side of Coffee: As with any indulgence, moderation is key when it comes to coffee consumption. It's important to be aware of potential downsides:
Anxiety and Sleep Disturbances: While caffeine can provide a burst of energy, excessive consumption can lead to nervousness, anxiety, an accelerated heart rate, and sleep disturbances. If you find yourself experiencing these symptoms, it may be time to cut back on your coffee intake.
Caffeine Addiction: Caffeine is, without a doubt, addictive. The body can develop a tolerance to caffeine, necessitating higher doses to achieve the same effects. Furthermore, caffeine withdrawal can lead to headaches, fatigue, and irritability, which can persist for several days.
Coffee, a ubiquitous companion in our daily lives, is far more than a morning ritual. It is a complex elixir with the power to both invigorate and protect. When consumed in moderation, coffee can offer a wealth of benefits, from boosting brain function to guarding against liver diseases, diabetes, and even depression. However, it's crucial to strike a balance and be mindful of its potential drawbacks, such as caffeine-related side effects and addiction.
Big Pharma Doesn't Want You to Know About Alternative: How to Make Natural Morphine At Home Using This Powerful Medicinal Plant
In the end, whether you view coffee as a friend or a foe to your liver depends on how you approach it. As with any aspect of life, moderation and mindfulness are the keys to unlocking the full potential of this beloved beverage while minimizing its potential risks. So, the next time you savor those two cups of coffee a day, remember that you're not just indulging in a flavorful drink—you're also nurturing your body and mind in more ways than you might have imagined.
Shocking Biblical Secret EXPOSED: Holy Anointed Oil's Lost Ingredient Found…And Why The US Government Just Took Out A Patent On It…