Bombshell! Phil Intel Breaking News! EBS Was About to Start!
Medeea Greere, an independent publisher, is now on Telegram at https://t.me/AMGNEWS2022 and exists only on reader support as we publish Truth, Freedom and Love for public awareness. Thank You for your support!
---
Telegram:
"I don't know where to start, but I think I'll start with Italy. I had to help some people with some systems.
Italy is preparing to activate a country-wide emergency broadcast system. There were some complications and some couldn't read the others correctly. It's really basic.
It's not serious enough to worry about.
I was shocked when I learned that Italy was planning to launch EBS. I didn't expect that. I never thought I would need an Italian EBS until later. We'll talk about that later.
Another thing: When we were in Italy, Kelly and I were sitting on the beach in Capri and we saw a fighter jet fly over our heads.
Capri is an island to the west of mainland Italy. The fighter jets were heading from west to east and appeared to be passing over the island of Capri. It was not directly above, but slightly out to sea. But I was definitely headed to mainland Italy.
And as I was leaving Italy, I saw multiple US Air Force planes at Naples Airport, Italy. It's a big plane. It was very, very big. It's not a fighter jet. In fact, the fighter jets I saw on Capri that day were not American jets.
As tonight's show progresses, you'll understand more and more about that. It was definitely different. I've never seen a fighter plane like that. So I don't know where it came from, but I'm sure it happened.
I saw it with my own eyes. Kelly saw it, and so did the family that was with her. The air force at the Naples airport was clearly the United States Air Force. A large, dark green plane. A huge, huge, dark green plane. US Air Force on the side. What looked like troops were coming and going.
We were actually on the plane, so we couldn't get a good look at it. There are certainly serious things happening in Italy. What on earth?
To be honest, I don't really know. I couldn't get that much in-depth information. Well, I can say that I know.
It is true that Italy is preparing an emergency broadcast system. And it took some tweaking to get it started.
By the way, I don't know what Italy's launch of EBS has to do with us. It might have something to do with something else. Let's start talking about that something else right now.
First of all, the title of tonight's live was "Last", right? Let me explain a little bit here. The title was the last one because of the very famous…Q drop.
Q Drop 916 We save Israel until the end. A specific reason was never mentioned. QFor those of you who don't know about this Q drop, it was posted by Q. I want you to look here. This is a very famous Q drop and we've been talking about it for years now. I've referenced this Q-drop many times when I was doing live shows about Israel and the Great Awakening Project in general.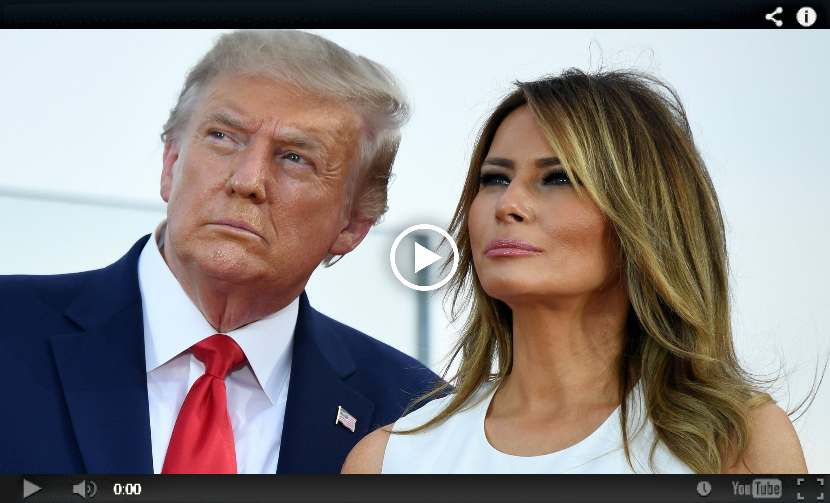 This Q-drop says very clearly and very directly that we are saving Israel for last. And I'm saying there's a very special reason that's never mentioned. In other words, Q doesn't say why. Israel was saved until last. I'll tell you why Israel was saved until last. I think most of you know why Israel was left until the end. 
For those who don't know, Israel is a hotbed for the Cabal. Israel is the number one place on the flat earth for child sex trafficking and human trafficking. Israel is the gateway to the Middle East for Cabal corruption. Israel, like Ukraine, may be disrespectful to Israelis, people who live in Israel, and people who have heritage in Israel, but most people don't know about these things. 
But Israel is the cabal's playground. Israel is probably…the worst place to be when it comes to the Cabal and global New World Order that has been building over the last decades and centuries, not just its citizens. That is why the United States has always considered Israel a close ally. 
Why is Israel such a close ally? 

Why not make superpowers like Russia and China close allies? 

Why Israel? 
It is clear that it is a strategic location. But there are many other reasons as well. Israel is the epicenter of the cabal. Basically, Israel is the center of the cabal. So where do they come from? 
Which country does that cabal belong to? 
The answer is Israel, where the Q Drop that was just shown on the screen is very famous. So Q was talking about Israel and about saving Israel for last. It may not make sense to you yet, but by the end of tonight's show it will make perfect sense. There are a few things I would like to say. First of all, it's not bad news for Inter tonight. Mind you? When I say that, it may be taken as bad news at first. That's not true. What I'm about to talk about, as you just saw, was decided five years ago. Let's put that drop back on the screen. 
The number of minutes ago it was posted is displayed at the bottom. This screenshot was taken tonight and shows 3 minutes and… hours, but it says 5 years, 7 months, and 2 weeks. This was posted a while ago. According to Q, Israel was always part of the White Hats plan.

Vladimir Putin and Chinese President Xi. why? Why are we telling people to look at Putin and Xi when there's so much going on in Israel?
Hmm. Well, there's this. Just two weeks ago, President Putin and President Xi met in Beijing and called for close policy coordination.
Of course, the mainstream media might hear this story and say, "Oh, they're talking about a New World Order."
Whatever they say is complete bullshit. They were meeting about something…more importantly, something that had been planned for years.
Now Putin is not going to come out and say what they said. Xi Jinping is not going to come out and say what they said. But I know what I said.
The meeting between Xi Jinping and Putin in Beijing took place about two weeks ago. Not last week. I think it was the week before that. This was because it was not a long-scheduled meeting, nor was it a sporadic meeting.
It wasn't like it was a bolt out of the blue. But it was reported and the media found out about it. It just so happened that yesterday…some media outlets started reporting on some interesting developments in the Middle East. It was Sunday.
China currently has six warships deployed in the Middle East. The move comes as the United States deploys the largest aircraft carrier in history, the Gerald R. Ford.
Now, I don't really care what the media says to the mainstream media as to why that ship is there. Because they lie. It would be so?
ALSO: Operation Blackout USA: How to Survive 365 Days of Darkness
But when you put all these little pieces together, you see Chinese warships heading to the Middle East. So why is China going to the Middle East?
Isn't this a war between Hamas and Hezbollah, Israel and Iron Dome, and the media? All we see in the mainstream media right now is this war, right?
China sending warships to the Middle East just doesn't make sense in the official scenario. What's actually happening, as we'll see, makes perfect sense.
If you look at the actual reasons for sending troops, it makes perfect sense. Please listen carefully to what I am about to say, and please take 10 minutes. After I say this, please pause for 10 minutes before responding.
You can't react positively or negatively. Stay centered and just stay calm. Now, by the way, there's 25 million people watching, so I'm really nervous right now. This is the largest audience ever. I can't even talk now. I'm afraid of speaking in public.
Okay, let's continue. Thank you for watching tonight. It's already the best. I love you. Don't react. Listen with your ears. Say nothing, think nothing, do nothing. But…
this is something I've known for a long time. This is something that the Q Group has known for a long time. And this was bound to happen. I couldn't predict what would happen next. This could not be avoided in any iteration of the plan.
And it's okay. Everything will be fine. I'll tell you more about why everything works in a moment. Vladimir Putin is about to announce a special military operation to attack Israel.
Yes, Vladimir Putin is about to declare war on Israel. President Xi Jinping and China are deploying troops in the Middle East for the following reasons.
If the United States were to become involved in Israel, China would not allow it from a military standpoint. This is eerily similar to how World War II began.
And this is eerily similar to what Trump has been saying about Biden and his administration starting World War III.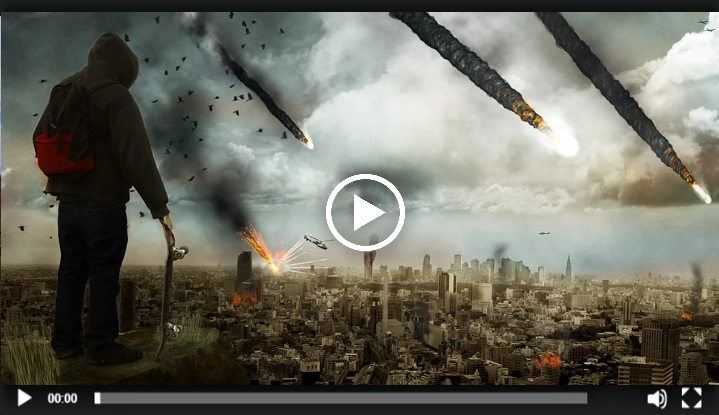 If Hamas, Hezbollah, Israel, whoever in the Middle East, Iran, Syria… if they want to go to war over territory or over something religious, that's what they'll do.
But Russia attacking Israel is different. No matter what the reason, no matter what logical reason it is, it is.
But if you… you need to look at the plan and see what's actually happening, not what the mainstream media is reporting as reality.
Israel is a cabal. Ukraine was a cabal. Where did Putin go? It's Ukraine. Putin has no regrets about going to Ukraine.
Mainstream media continued to say that Ukraine had fought back and was winning the war. They were devastated. The destroyed US government laundered money through Congress to aid Ukraine.
How many billions of dollars in aid did we give to Ukraine? That's a ridiculous number now, because that's the only way. If you know the Bible, this is what it says. It's written in the Bible. It's Biblical.
EXPOSED: The Old Testament "Error" That Caused Life Expectancies To Drop By 375%… And How You Can Fix It To Add Pain-Free Years To Your Life…
This is where you really have to stop. Russia has no intention of attacking Israel. Putin is going to announce it. Italy is over there. Russia really has no intention of attacking Israel. That's EBS.
Putin wouldn't actually do that, but it would seem like he really would. And Xi Jinping and China will support Putin.
If America supports Israel, it's because they are our great allies. [They're allies] because they like to traffic children, you scumbags.
All members of Congress should go to jail. All of them. And if you make a mistake with some people, drag them out afterwards. If the United States were to engage Russia to protect Israel, it would be an act of war against Russia. China and Russia are allies. China attacks the US. Looks scary, right?
I thought, "Oh, Russia is in trouble," and they suffered a really terrible experience from China. They are both now enemies of the United States. What about other allies? Where does Japan belong? What is Germany's position? He already has good relations with Putin and Xi Jinping.
Where in the world should we be concerned? That is why it deserves to be called a world war. Now I told everyone not to react. Do not be afraid.
I don't know if you can understand my calmness, but I'm talking about World War III. America is being targeted by two world powers, China and Russia.
No, it's okay. You should too. Why you ask? Because I knew this would happen. How long ago did we know this would happen? Did you read the date at the top (of the Q drop)?
This Q drop is from January 13, 2018. For those who don't want to do the math, it's on the bottom left, 5 years, 9 months, 1 week, and 3 days ago.
Q said the following.
We are fighting for our lives.
We are fighting for good.
We are at war.
Not everything will be clean.
A must-have scary event.
Now, anything online has become a must-have scary event. I don't know why that happens. It's like broadcasting that message throughout the classroom.
By the time the message reached Student 1 to Student 30, it was a mess. But anyway. Scare event/necessary. A scary event is needed…that is, a scary event is needed and it needs to happen. Q literally said this over five years ago.
Do you trust the US military?
Do you trust the chain of command?
Have faith.
We can control it.
Patriots! Have faith.
There's a reason he was chosen.
The highest level of information in history has been made public.
I want him to read it again. "This is the highest level of information ever made available to the public. Do you understand that?
Do you realize that what Q posted came from a high-ranking military source? Never. Never.
Up until this point in October 2017, when Q started posting, there was no such thing as military information on the internet. There was no such thing. So now, in an old-fashioned way , People come and say Q didn't do this. The military doesn't signal what they're going to do. That's the way it was in the past, but the present, the future, and the way we live. Now, the situation has changed. It's not like it used to be. It's static, we're in static. Regarding Q's dissemination of information publicly in the form of the Internet, this is because the Q team , so that was a choice made by Q's clearance team.
They knew they couldn't trust the mainstream media to report the actual truth. So Q and his group went out and did military, We did something that had never been done before from a military standpoint, and that's exactly what we're doing here, as the last few lines say, using it to protect and comfort those around us. Where we go one we go all.
So we knew something scary was going to happen. Did we know that Putin would attack Israel? Or should I say threaten to attack Israel? The Q team We knew from the beginning. Putin was involved in this from the beginning. This is nothing. Putin knew everything about the plan and the Great Awakening. It became the worst place in the world, a breeding ground for the cabal. Are Ukraine and Israel.
You've already seen that Putin has targeted Ukraine. All the sanctions, all the threats, all the things that have made him say, "Putin shouldn't go to Ukraine. Biden said that." I remember that if Putin went to Ukraine, he would make a big mistake.
Right? Why? What was the result of that fiasco? Because a big mistake is when you do something and… I think of something where the consequences of an action are so great that you would classify that action as a big mistake. What were the consequences of Vladimir Putin invading Ukraine? Zero. Zero. In fact, Putin invaded Ukraine. If there was anyone who met the worst outcome as a result of the invasion, it was America, without a doubt. no doubt.
Attention: What Causes Prostate Cancer? Scientists Discover The Real Root Cause Of Prostate Problems
Someone said in the chat that $130 billion was to be paid to Ukraine from the United States. It's our money. money deducted from your salary. It's income tax, money borrowed from the Internal Revenue Service is paid to Ukraine. Not for school districts, local police, or road and bridge repairs. I'm going to Ukraine. By the way, the nut thing on Biden's chin was the funniest thing I've ever seen. 
If for some reason there were people who still thought Joe Biden was a presidential candidate, what if Joe Biden is actually Joe Biden and Joe Biden? -If you thought Biden wasn't the one wearing a mask to look like him, just watch his jaw-dropping interview. 
However, if this continues, it will soon fall. I think Nick from Goodlion Films said it first. His balls fell out. Not Joe Biden.
It's not him. He's been saying that for years. And you're starting to see things, uh, literally fall apart.
So, there's one more thing I'd like to talk about. Rumors are circulating that Putin has had a heart attack. Completely fabricated and untrue.
Vladimir Putin is alive and well. Vladimir Putin…sounds strange, both when he says it himself and when he hears it come out of his own mouth. Vladimir Putin is indispensable.
One of the things that the mainstream media and we have heard over and over again is that Putin is a big bad guy who hates America and murders people.
If he betrays someone in the government, attempts a coup, or is killed, he will initiate an investigation through Congress. And we'll see how many Democrats and how many Republicans think it's a good idea to censor you.
Now, in Russia, if you did something like Schiff did, you would not only be censored, you would be killed. If you do the same thing as Pelosi, you will not only be censored, but you will be killed.
If Trump's former lawyer started badmouthing him or leaking secrets while Trump was president, he would just get killed. That's what Putin does. That's the Russian way. The society and culture over there is completely different.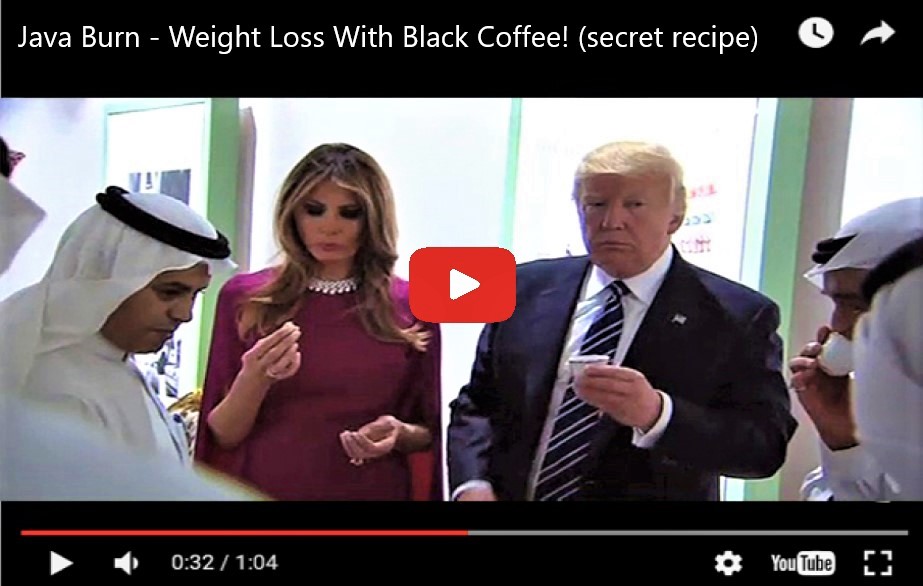 More so than what we're used to in America. I think that's why so many people think Putin is to blame, and
no one can go against him. he remains in power. He is kind to the people. He is different from Stalin. Stalin was a murderer. Stalin was terrible.
Putin has revived Russia. They are the world's superpower. Like it or not, they are the world's superpower. Things are getting worse.
There's one more thing I want to say before we end tonight's show. I want you to pay attention to this small Q drop again.
Where are we? When I give my gigs and shows certain titles, there's obviously a reason why I do it.
Ask yourself these questions before the show starts. Why are you doing the show? What is the main content of the program? Then I make the title of the show whatever comes to mind.
That's why I titled tonight "The Last." The reason I titled the show "Last" is because of that very first line.
In this Q-drop, we will save Israel for last. I think it's clear to everyone now that Israel is at war.
Is that war realistic? I have some questions about that war:
Is what we see on TV exactly what's happening over there?
Honestly, I don't know if this is actually happening. I don't want to say anything insensitive, but please hear me out. The twin towers are said to have collapsed due to a fire caused by a 737 crashing into them. A plane crashed into the Pentagon.
So I'm not going to sit here and immediately jump to the theory that there's a war going on in Israel right now. Was there an attack? Might be so. Lately too? Might be so. I don't know that either.
That's not the problem. Importantly, Q said he would save Israel for last. This is what Q was talking about.
With the exception of Hamas and Hezbollah, the little wars going on over there are like rooks versus pawns. Now, Luke is about to meet the Queen. Her name is Vladimir Putin.
What about President Xi? President Xi will make sure that no one gets in his way.
This will change the scenario significantly.
It would be so? If that happens, many people in America will be very scared.
I'm very, very scared.
A new administration will be in the White House.
It's already the last time.
We're almost done.
The best is yet to come. The Best is Yet to Come."