BREAKING NEWS: President Putin's Dramatic Warning to America Against Interference in the Israel-Hamas Conflict (video)
Medeea Greere, an independent publisher, is now on Telegram at https://t.me/AMGNEWS2022 and exists only on reader support as we publish Truth, Freedom and Love for public awareness. Thank You for your support!
---
By, Medeea Greere
From Cold War echoes to heated Middle Eastern Sands. Putin throws the gauntlet, warning America against Middle Eastern involvement!
Putin: I am warning that #America should not interfere in #IsraelPalestineWar, if America does that we will openly help #Palestine #Israel #HamasTerrorists #hamasattack #Israel_under_attack #Gaza #IsraelHamasWar #Hamas #IsrealAtWar pic.twitter.com/tqG06GUYRR

— Medeea Greere (@GreereMedeea) October 9, 2023
Amidst the swirling tempest of geopolitical turbulence, President Vladimir Putin has thrown a sharp gauntlet at America's feet. As the war drums beat louder, the world turns its gaze to the Middle East, where old allies and adversaries now stand on the precipice of another confrontation. This time, the stakes are even higher.
The Russian Bear Roars Again
Once again, history seems to be coming full circle as echoes from the Cold War reverberate through the corridors of power in Moscow and Washington D.C. On a day that will be long remembered, the Russian President took to the airwaves, making an unprecedented statement that could shape the course of international relations for years to come.
"America should STAY OUT of the Israel-Hamas war," boomed President Putin, his voice carrying the weight of Russia's resurgent might. But it wasn't just a suggestion. It was a warning, a clear line in the sand, backed with a threat that Russia will support the Palestinians should America decide to interfere. "There isn't anything America can do about it," he added, in a tone dripping with cold confidence.
From Strategic Silence to Blazing Declarations
Such brazen declarations from world leaders are rare, especially from the usually strategic and reserved Kremlin. What led to this dramatic change? Is it a reflection of Russia's newfound assertiveness or a calculated move to shift global power dynamics?
Whispers from the inner circles hint at a conspiratorial backdrop. The deep-state mechanisms that have long been believed to control global events are purportedly being jolted into action. With U.S. military troops placed on "high alert" as of 1:00 PM, and the potential for deployment to the Middle East growing by the second, one can't help but wonder if this is the beginning of a larger global confrontation.
The Middle Eastern Chessboard
It's no secret that the Middle East has been a cauldron of conflict for decades. Every major power has played its part, vying for influence, resources, and strategic advantages. But this new Russian-American face-off brings a new dimension to the enduring Israel-Palestine conflict.
If Russia openly supports Palestine, the balance of power could tip, dragging other nations into the fray. The mere thought of Russian boots on the ground, mere miles away from American forces, harkens back to the darkest days of proxy wars.
The world is no stranger to the cunning of the Russian President. A former KGB operative, Putin's strategic acumen is legendary. With this recent proclamation, is he merely defending an ally? Or is he baiting America, forcing it into a position where any move it makes can be used against it?
Viral Content: The US Army's Forgotten Food Miracle and 126 Superfoods That You Can Store Without Refrigeration for Years
America, on the other hand, is caught in a dilemma. To intervene or not? Every passing moment without a decisive response only emboldens its adversaries. And yet, an aggressive push could plunge the world into chaos.
But there's more to this than meets the eye. Some say that beneath this overt confrontation lies a web of secrets, a maze of hidden agendas and covert operations. Intelligence communities worldwide are purportedly working overtime, deciphering messages and signals, while clandestine meetings occur in shadowy corners.
As we stand on the brink, it's crucial to understand that these events aren't just isolated incidents. They are pieces of a larger puzzle, meticulously placed by puppet masters operating from the shadows.
Where Do We Go From Here?
It's a dangerous game of chicken. And while leaders posture and proclaim, it's the common man who stands to lose the most. Wars are fought by nations but paid for in individual lives.
The world is watching, waiting with bated breath. The sands of the Middle East are heated, and as tensions rise, one can only hope that cooler heads prevail.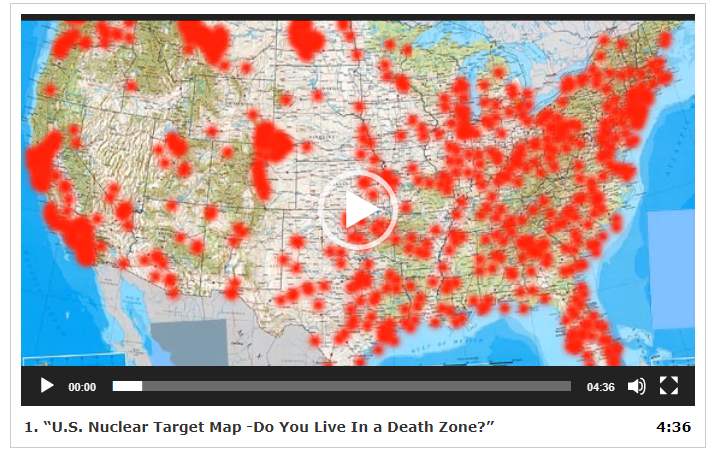 BREAKING INTEL: TRUMPET Sounds Being Heard Across the WORLD! Hezbollah, Russia, Israel Info, Ground Command – Entire World is Currently Under International or Global Martial Law (video)
Trumpet Sounds Being Heard Across the World – VIDEO
In a world where truth often gets buried beneath layers of deception, there are alarming reports of trumpet-like sounds echoing across the globe. These eerie sounds are more than mere auditory oddities; they may be harbingers of a sinister truth.
Join us on this journey as we explore the enigmatic connections between these trumpet sounds, covert intelligence operations involving Hezbollah, Russia, and Israel, and the unsettling underground tunnels that lie beneath our feet. Brace yourself, for the revelations you are about to uncover are nothing short of apocalyptic.
READ THE FULL ARTICLE HERE: https://amg-news.com/breaking-intel-trumpet-sounds-being-heard-across-the-world-hezbollah-russia-israel-info-ground-command-entire-world-is-currently-under-international-or-global-martial-law-video/
ALSO: Something Quite HUGE is About to go Down: Martial Law, Military Tribunals or Both?
SOURCE: https://halturnerradioshow.com/index.php/en/news-page/world/breaking-news-russian-president-warns-us-stay-out-of-israel-hamas-war-or-russia-will-help-palestinians