BREAKING NEWS: U.S. Stirs the Cauldron – Troops on Standby for Middle East Melee; "Be Ready to Deploy"
Medeea Greere, an independent publisher, is now on Telegram at https://t.me/AMGNEWS2022 and exists only on reader support as we publish Truth, Freedom and Love for public awareness. Thank You for your support!
---
The proverbial drums of war sound in the distance, as Defense Secretary Lloyd Austin sends an unequivocal message: American troops should stand ready to deploy in support of Israel. But what lies beneath this directive, and what could it spell for the Middle East, and indeed, the world?
In an unforeseen maneuver that has sent ripples across the international community, Defense Secretary Lloyd Austin has sounded the clarion call. With a swift "Be Ready to Deploy" order, specific American troops find themselves at the precipice, a heartbeat away from delving into the tumultuous realm of Middle East politics.
As if a sudden gust of wind blew away the sand concealing a dormant landmine, the U.S. military's latest decision is both an affirmation and an admonition. Approximately 2,000 American troops have been cherry-picked for a task that, while currently undefined in its entirety, speaks volumes about the perceived impending volatility in the region. Their mission, though veiled in the cloak of advisory and medical support, suggests far more than what meets the eye.
So, why now? Why these troops? And more crucially, why Israel?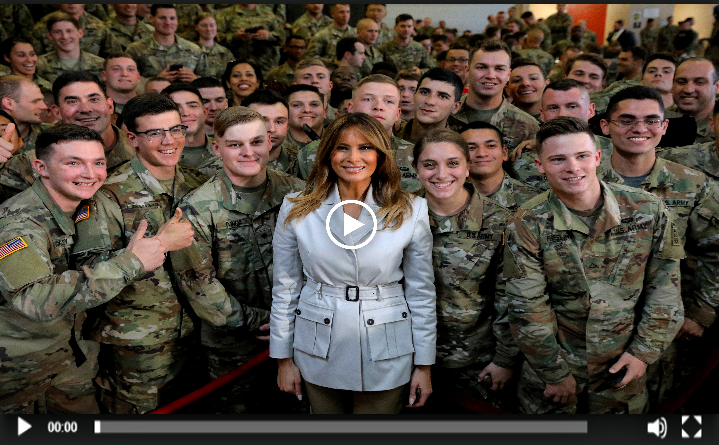 The Men and Women Behind the Order
Drawn from a diverse range of U.S. armed services, these troops aren't your average infantrymen. In fact, conspicuously, no infantry have been put on the prepare-to-deploy order. This subtle yet essential distinction paves the way for what might be an aggressive approach, but one wrapped in a strategic and ostensibly non-combative veneer.
The current locales of these troops further complicate the narrative. Stationed both inside the throbbing heart of the Middle East and as far off as Europe, one must wonder: is this a mere logistical move, or is the Pentagon playing a deeper, more intricate game of geopolitical chess?
A Fragile Ground Zero: The Gaza Strip
The looming shadow of Gaza over this directive cannot be understated. If Israel were to initiate a ground incursion into Gaza, these troops would potentially serve as the backbone of advisory and support roles. But anyone with a smattering of Middle Eastern history knows that any military movement related to Gaza isn't just a tactical play—it's a monumental political statement.
Editor's Note: Yet again, it seems we just can't mind our own business. And oh, how costly that business could turn out to be. As history has often shown, such endeavors can spiral, becoming an uncontrollable tempest. And in its wake, the world may very well find itself grappling with consequences too grave to fathom.
Unearthing the Past to Decode the Present
To truly grasp the weight of this "Be Ready to Deploy" order, one must look back. Recall the myriads of instances where foreign intervention, especially by superpowers, played Russian roulette with regional stability. From the Iraq war to the Syrian conflict, the footprints of external forces have often blurred the lines between aid and interference.
Could this be another chapter in a similar playbook? Or is the U.S., with its current stance, trying to redefine its role, trying to blend might with diplomacy, force with empathy?
The Larger Global Implication
One would be naïve to think this move is merely about the U.S. and Israel. Other regional and global players will undoubtedly recalibrate their strategies in response. Allies, neutrals, and adversaries alike will be watching, each deducing the larger intent, each plotting their next move on this intricate board of international relations.
*Recommendations by the Department of Emergency Services and Public Protection offer the following tips that all residents take three simple preparedness steps: Get a kit, make a plan, and stay informed".*– Watch This Free Video.
To the skeptics and critics, this might seem like a brash move. To the strategists, it's a calculated risk. And to the common man and woman, it's a concerning development, potentially affecting global peace and stability.
In Conclusion: A World on Tenterhooks
The Defense Secretary's decision has done more than just mobilize 2,000 troops. It has mobilized millions of thoughts, debates, and speculations. As the world watches, one can only hope that this business, fraught with uncertainty and danger, doesn't get so out of hand that we rue the day the order was issued.
The coming days will indeed be telling. And as they unfold, they will either validate or challenge the age-old adage: that those who don't learn from history are doomed to repeat it.
Blackout USA: