CDC Humiliated: Amish Reject Big Pharma and Emerge as the Healthiest People in the World!
Medeea Greere, an independent publisher, is now on Telegram at https://t.me/AMGNEWS2022 and exists only on reader support as we publish Truth, Freedom and Love for public awareness. Thank You for your support!
---
Have you ever heard about a group of people who turned their backs on modern technology, including advanced medical drugs and still ended up as the healthiest folks in the nation? Welcome to the paradox that is the Amish way of life.
A fascinating revelation has just been unveiled in a groundbreaking new study. The Amish, known for their modest lifestyle, rejection of modern pharmaceuticals, and religious dedication, are officially the fittest and healthiest individuals in America. As the rest of the country grapples with chronic health conditions, the Amish communities stand strong, unaffected, and resolute. But why? What's the secret here? As shocking as this sounds, let's delve into the heart of this mystery.
How Did The Amish Become the Healthiest People in America?
It all started centuries ago. The Amish, rooted in a simple lifestyle, plain clothing, traditional food, and Christian pacifism, adopted practices that seemed primitive to modern society. They chose the rural life, physical labor, humility, and the concept of "Gelassenheit," or submission to God's will, over the fast-paced, consumeristic nature of contemporary society.
They prioritized family time, relished face-to-face conversations, and rejected almost all forms of modern technology, including the shiny allure of modern medicine and pharmaceutical drugs.
WARNING: Scientific Research – Green Veggie Causing Type 2 Diabetes In Millions. Big Diabetes Lie Presentation From the Doctors !
Ironically, these "backward" practices led them to become the pinnacle of health in America today. Their secret to wellness is an open secret, one that many have brushed aside as an antiquated lifestyle choice. It seems the Amish were on the right path all along, and we, with all our so-called "advancements," are just catching up.
The Amish and Big Pharma: A Reluctant Relationship
Our society is pill-obsessed. We have pills to help us sleep, to keep us awake, to make us happy, to make us calm. Every malady, every discomfort, every ailment seems to have a pharmaceutical solution. Big Pharma has convinced us that their synthetic concoctions are the only remedy to our health issues, and we've swallowed that pill – literally and figuratively.
But the Amish said 'No.' They rejected the spoon-fed culture of pill-popping, choosing to maintain their well-being through organic, natural, and holistic methods.
Medicinal Garden Kit: Your Secret Arsenal Against Big Pharma and Ailing Health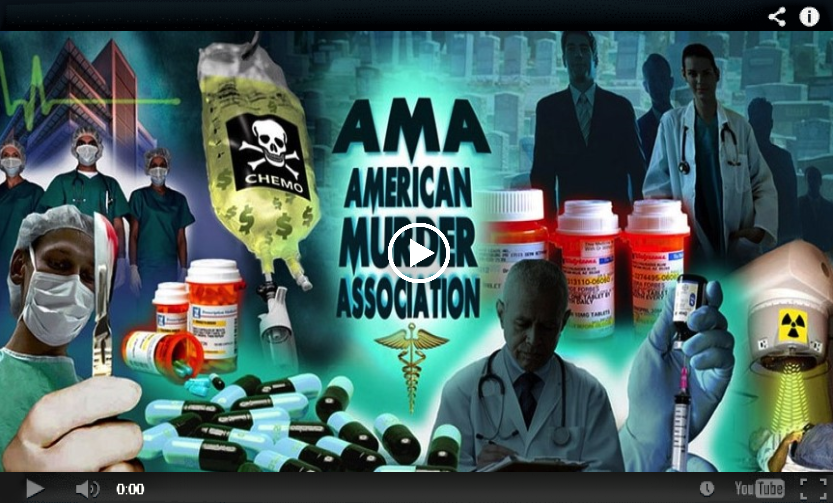 Why Does Big Pharma Dislike the Amish?
Because the Amish's rejection of pharmaceutical drugs throws a wrench in Big Pharma's grand design. The wellness of the Amish undermines the narrative that modern medicine is the only path to health. Could it be that Big Pharma feels threatened by the rise of this Amish paradox?
One could argue that they should be. After all, it exposes the cracks in our current medical model, revealing that we may have been looking in the wrong direction for our health solutions.
The Role of Simplicity in the Amish Way of Life
Amish lifestyle is synonymous with simplicity. Their plain dress is free of the harmful dyes and synthetic materials found in our modern fashion. Their traditional, homegrown food lacks the processed sugars, artificial additives, and preservatives that plague our diets.
Their Christian pacifism promotes mental tranquility, free from the chronic stress that dominates modern life. Their adherence to manual labor ensures they remain physically active, unlike the sedentary lifestyle that our society has grown accustomed to.
And let's not forget about Gelassenheit, which nourishes their spiritual health and provides a deep sense of purpose and direction. Could the secret to their extraordinary health be as simple as simplicity itself?
What Can We Learn from the Amish?
We need to rethink our approach to health and wellness. It's high time we moved away from the over-reliance on pharmaceutical solutions to our health problems. It's time we looked towards the simple, yet effective lifestyle of the Amish for guidance. We need to realign our lives with nature, just as the Amish have.
It's not about shunning modern medicine entirely. Rather, it's about questioning our dependency on it. It's about incorporating healthier practices into our daily routines, like consuming whole foods, engaging in regular physical activity, and cultivating mental peace. It's about getting back to the basics – something the Amish never forgot.
So there you have it, folks – the grand secret to the Amish's superior health. It's no conspiracy, no undercover operation, and no genetic advantage. It's just a simple lifestyle choice that we've lost in our pursuit of progress and convenience.
As the world around us grows increasingly complex, perhaps we could learn a thing or two from our Amish neighbors. They've chosen a path less traveled, rejecting the advances of modern medicine, and in doing so, they've unearthed a treasure trove of health benefits. Isn't it time we started digging in the right place too?
This, ladies and gentlemen, is the paradox of the Amish. A tale of a community that dared to step away from the norm, dared to question the 'established' methods, and ended up as the epitome of health. It's a tale that deserves attention, a tale that deserves admiration, and above all, a tale that begs replication. So, are you ready to take the Amish route to health?
The Secret Ancient Egypt Never Wanted To Let Go Of… Now Yours…