The Dramatic Rise of FEMA Camps Across the United States – Alaska's Mysterious Mega Camp and the Threat to Patriots and Christians
Medeea Greere, an independent publisher, is now on Telegram at https://t.me/AMGNEWS2022 and exists only on reader support as we publish Truth, Freedom and Love for public awareness. Thank You for your support!
---
In the shadows of our nation, a colossal and enigmatic network of FEMA camps is silently emerging. Concealed behind barbed wire, they raise questions that demand answers. For over a decade, rumors and speculations have surrounded these facilities. Today, we delve deep into the heart of this controversial matter. What are they preparing to do? Why are these camps scattered across the United States? And what do those ominous giant disposable coffins signify?
It's a story that has been lingering in the background of American consciousness since 2007. Mysterious FEMA camps, resembling prisons, with barbed wire fencing pointing inward, have been sprouting up in various corners of the United States. Playgrounds juxtaposed with high-security perimeters, it's a paradoxical sight that begs the question: what is the real purpose of these camps?
With growing concerns about their true intentions, it's high time to shed light on these shadowy facilities and their possible implications. In this comprehensive article, we will explore the alarming expansion of FEMA camps, their potential uses, and the unsettling presence of giant disposable coffins capable of accommodating up to 2 million people.
FEMA Camp Locations: A Nationwide Network
Let's start by examining the sheer scale of this operation. The map below reveals the extensive network of FEMA camps scattered across the United States:
The image above is a stark representation of a nationwide phenomenon. These camps are not limited to a particular region but have strategically infiltrated communities throughout the country. But why? What do these camps signify, and why are they multiplying at such an alarming rate?
ATTENTION: The following message is for families…
The Alaskan Enigma: A Facility for 2 Million
One of the most perplexing aspects of this entire situation is the facility located in Alaska, capable of accommodating a staggering 2 million people. Yes, you read that correctly – 2 million. This raises an alarming question: what event, what catastrophe, would necessitate such a massive facility?
Ready Or Not: When Prepping is Biblical and When It's Not – Confessions of a Christian Prepper
The Mystery Deepens: Exploring the Purposes of FEMA Camps
Now that we've established the widespread existence of FEMA camps, it's time to delve into the possible purposes behind their construction. To comprehend the gravity of the situation, we must explore a range of theories and scenarios, each more unsettling than the last.
Natural Disasters or Pandemic Response: FEMA, the Federal Emergency Management Agency, is primarily responsible for disaster response and recovery. Could these camps be part of a plan to manage large-scale natural disasters or pandemics? Critics argue that the sheer size of these facilities far exceeds the requirements for such scenarios. »»» Medicinal Garden Kit: Your Secret Arsenal Against Big Pharma and Ailing Health
Mass Migration and Immigration Control: In an era of heightened immigration concerns, some speculate that these camps may be intended for mass migration and immigration control. Are they designed to detain and process large numbers of people in case of a sudden influx? Critics contend that this doesn't explain the presence of playgrounds and ominous coffins.
Civil Unrest and Martial Law: A more sinister theory suggests that these camps are prepared for civil unrest and the imposition of martial law. Could they be used to detain dissidents, protesters, or political opponents during times of social upheaval? This theory paints a bleak picture of the future.
Conspiracy Theories: Of course, no discussion of FEMA camps would be complete without touching on the realm of conspiracy theories. Some believe that these facilities are part of a secret agenda to control or eliminate large segments of the population. While these claims are highly controversial and lack substantial evidence, they persist in the public consciousness.
The Giant Disposable Coffins: A Chilling Revelation
Perhaps the most disturbing aspect of the FEMA camp phenomenon is the presence of giant disposable coffins. These massive containers, capable of holding multiple bodies, have ignited a wave of speculation and fear. But what are they for?
Some argue that these coffins could be a practical response to the logistical challenges of dealing with mass casualties in the event of a major disaster or pandemic. However, others see them as ominous symbols of a darker agenda, suggesting that they could be used for mass casualties resulting from sinister government actions.
WARNING: Watching The Following Video Will Give You Access To Knowledge The Government Does NOT Want You To Know About A Secret Ancient Technology And How They Are Using It To Control Your Brain.
In the face of mounting concerns and unanswered questions, one thing is clear: the American people deserve transparency and clarity regarding the true purpose of these FEMA camps. Whether they are intended for disaster response, immigration control, or more sinister purposes, it is essential that the government provides a full and honest account of their intentions.
The Future of FEMA Camps: What Lies Ahead?
As the construction of FEMA camps continues across the United States, the mystery deepens, and public skepticism grows. It is crucial for concerned citizens to remain vigilant, demand accountability, and seek the truth. The fate of these facilities and their potential impact on our nation's future remain uncertain, but one thing is certain: the American people will not rest until they have the answers they deserve.
The proliferation of FEMA camps throughout the United States is a matter of great concern and intrigue. From their eerie playgrounds to the presence of giant disposable coffins, these facilities raise numerous questions about their true purpose. As we navigate the uncertainty surrounding these camps, one thing is clear: the American people demand transparency and accountability from their government. The future of FEMA camps remains shrouded in mystery, but the call for truth and clarity will continue to resonate until the answers are revealed.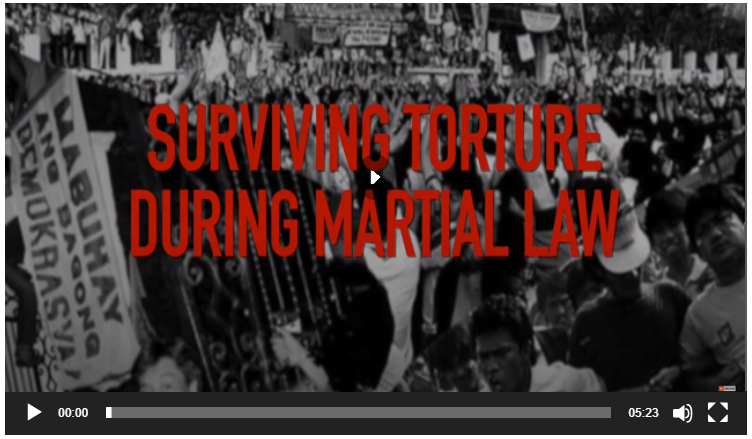 Unraveling the Hidden Truth: FEMA Camps, Obama's Reign, and the Threat to Patriots and Christians
In the annals of American history, there are moments that remain shrouded in secrecy, concealed behind the façade of official narratives. Among these hidden chapters, the mention of FEMA camps and their ominous purpose has sent shivers down the spines of patriots and Christians alike. Join us as we embark on a journey to uncover the startling events that transpired during Obama's reign, events that many believe were part of a sinister agenda against American citizens.
The Billion-Dollar Secret: FEMA Coffins and Their Chilling Purpose
In the year 2014, a clandestine operation was set in motion, orchestrated by the US Government under the leadership of President Barack Obama. A staggering $1 billion worth of FEMA coffins was ordered, and the reasons behind this massive investment have ignited a firestorm of controversy.
Some conspiracy theorists argue that these coffins were not meant to quell a revolution but to execute a gruesome plan to eliminate those who dared to oppose the government. This notion gains credence when considering the subsequent events that unfolded.
The Alarming Connection: Preparing for a Hillary Victory
Hindsight, they say, is 20/20. Looking back, it's not unreasonable to suspect that Obama's actions were in preparation for a Hillary Clinton victory in the 2016 presidential election. Some speculate that a vaccine and depopulation plan was already in place, ready to be implemented had she assumed office. However, a twist of fate occurred when Donald Trump emerged victorious, disrupting what many believe to be a meticulously laid-out plan.
Disarming America and Detention Centers: A Chilling Scenario
The first step in this alleged sinister agenda was the disarmament of American citizens. The next step, according to conspiracy theorists, was to throw anyone deemed a threat into detention centers, which are often referred to as FEMA camps. Rex 84, a highly classified and controversial plan, played a pivotal role in this process.
Under Rex 84, numerous military bases across the nation were repurposed into prisons. Two sub-programs, Operation Cable Splicer and Garden Plot, were designed to be implemented alongside Rex 84 when the time was right. Garden Plot's objective? Control the population.
The Grim Toll: Death in Battle and FEMA Camps
During the course of these events, many were expected to perish, both in battle and within the confines of the camps. This grim reality was something that Obama, according to some, had meticulously prepared for. However, the victims were not foreign enemies but rather the very citizens he had sworn to protect—good patriots, Christians, and ordinary citizens.
The shocking revelation of the US government stockpiling $1 billion worth of disposable coffin liners sent shockwaves throughout the nation. These liners, stored in various undisclosed locations, were speculated to be intended for the deaths of patriots and Christians.
CDC's Involvement and Mysterious Containers
Reports from landowners hinted at the CDC's involvement in leasing land to store these oddly large coffins. The purpose of these containers, as described by some, was far more sinister than mere storage. A man who recently stumbled upon this top-secret government purchase claimed that these plastic bins were, in fact, cremation containers for multiple bodies.
ALSO: Discover The Secret Used By A Former CIA Scientist To Open Your '3rd EYE'
The containers, astonishingly large, were allegedly designed to accommodate three to four bodies or more. Under patent #5,425,163, these multi-body cremation containers were supposedly intended for pollution control, not the "green initiative" but rather the handling of the stench, diseases, and pollution resulting from the deaths of millions of Americans.
The Shocking Revelation: 20 Million Americans?
If the claims surrounding these containers are accurate, it raises a disturbing question: Could these containers be part of a plan to dispose of the remains of a vast number of Americans? The calculations are chilling: four bodies per container, multiplied by 5 million crematory liner containers. The result is a staggering figure – 20 million Americans.
The implications are both shocking and terrifying. Was Obama truly considering the practicalities of pollution control from millions of dead bodies? Or is there a more sinister motive behind this chilling revelation?
Viral Content: The US Army's Forgotten Food Miracle. Video below: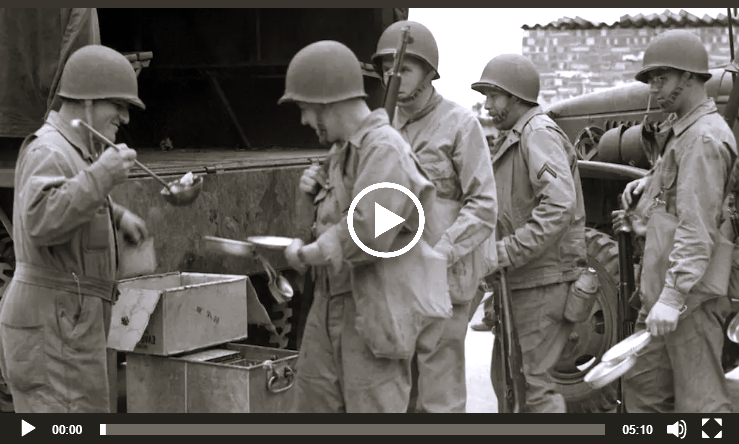 The Road to Hell and Nowhere to Run
As we delve into the shadowy depths of this conspiracy, one thing becomes clear – the road to hell is often paved with secrecy and hidden agendas. The notion of FEMA camps, Obama's alleged preparations, and the chilling details surrounding FEMA coffins are enough to send shivers down anyone's spine.
In a world where truth is often obscured by a veil of misinformation, it is essential to scrutinize these claims carefully. The complete list of 1000 FEMA concentration camps and their purpose remains a topic of controversy and debate.
As we reflect on these unsettling revelations, the question lingers: do we truly know what transpired during Obama's reign, or is there more to this chilling narrative than meets the eye? Only time will tell if the secrets of FEMA camps and their connection to patriots and Christians will ever be fully exposed. In the meantime, one thing is certain – there's nowhere to hide from the disturbing truths that lie beneath the surface.
RELATED: Complete List of 1000 FEMA Concentration Camps The Road To Hell Nowhere to Run, Nowhere to Hide
Complete List of 1000 FEMA Concentration Camps The Road To Hell Nowhere to Run, Nowhere to Hide
EBS, FEMA, Walmart, Underground Tunnels, Deep State, Martial Law, Concentration Camps: Complete List of 1000 FEMA Concentration Camps | The Road To Hell: Nowhere to Run, Nowhere to Hide
As liberty shrinks and surveillance expands, there lies a hidden agency, veiled under the pretext of emergency management, poised to head the operations of a looming police state: FEMA.
The Executive Hand Behind the Curtains
For years, people believed that FEMA (Federal Emergency Management Agency) was a benign agency tasked with aiding citizens during natural disasters. But behind its seemingly harmless facade, it is gearing up to become the executive arm of a new police state. The very fabric of America's constitution is at risk.
Many may not be aware of the Presidential Executive Orders, a public document listed on the Federal Register. These orders, subtly drafted and signed, form the legal framework for what might be a massive operation involving FEMA.
read the full article HERE: https://amg-news.com/hillary-clinton-maga-cult-members-need-deprogramming-complete-list-of-1000-fema-concentration-camps-the-road-to-hell-nowhere-to-run-nowhere-to-hide/
__________________________________________
The Shocking Investigative Journalism: FEMA's Underground Tunnels Under Walmart's! Video Evidence
Breaking news has surfaced that could shatter the very foundation of what we know about our nation and our safety. FEMA's recently uncovered secret underground network beneath Walmarts across the country is believed to serve a much darker purpose than what we've been led to believe.
This is not just a conspiracy theory – it's a call to open our eyes and demand answers!
"The truth is like a lion. You don't have to defend it. Let it loose. It will defend itself." – Augustine of Hippo.
Read the full article HERE: https://amg-news.com/the-shocking-investigative-journalism-femas-underground-tunnels-under-walmarts-video-evidence/