The Quantum Financial System (QFS): The Bedrock of the Global Currency Reset (GCR) The End Game for Fiat Currency!
Medeea Greere, an independent publisher, is now on Telegram at https://t.me/AMGNEWS2022 and exists only on reader support as we publish Truth, Freedom and Love for public awareness. Thank You for your support!
---
The Quantum Financial System (QFS) emerges as a beacon of hope, a technological marvel that could reshape the financial landscape. Let's delve into this groundbreaking financial solution, the QFS, and understand how it harnesses the power of quantum physics to revolutionize global finance.
The global economy stands at a precipice, caught in the relentless grip of a failing fiat currency system. For decades, we have relied on paper money and coins whose value is dictated by governmental decrees. But trust in this system is unraveling before our eyes. Governments and central banks have struggled to manage money supplies prudently, leading to an unsustainable spiral of debt, inflation, and recurring financial crises.
The Quantum Financial System (QFS) Explained: Enter the Quantum Financial System, a tangible reality poised to replace the crumbling fiat currency system. The QFS marries the world of quantum physics with finance, birthing a transparent and robust financial ecosystem.
Harnessing the Power of Quantum Physics: At the heart of the QFS lies the fascinating realm of quantum physics, a science that explores the behavior of matter and energy at the tiniest scales imaginable. Quantum physics introduces us to qubits, quantum bits that operate unlike classical computers.
While traditional computers rely on a binary system of 0s and 1s, quantum computers can exist in multiple states simultaneously. This unique property empowers quantum computing to process vast amounts of data at unprecedented speeds, all while maintaining unbreakable security.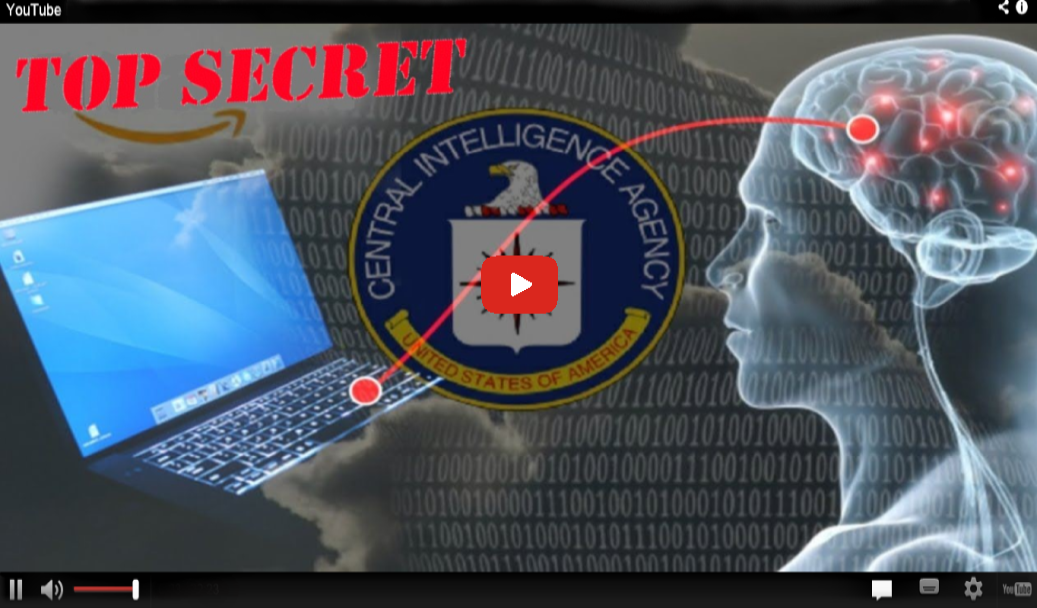 Let's break down the critical features that make the QFS a game-changer in global finance:
Asset-Backed Currency: The QFS ushers in an era of asset-backed digital currency, tying each unit of currency to tangible assets like gold or oil. This infusion of real value enhances stability.

Global Network: The QFS establishes a global network using Decentralized Ledgers, enabling the seamless transmission of asset-backed money across borders, free from centralized control—a true international financial system.

Security and Transparency: Quantum encryption technology fortifies security, making hacking and fraud nearly insurmountable. Real-time transaction monitoring ensures complete transparency for all parties involved.

End of Corruption: A central mission of the QFS is to eradicate corruption, usury, and manipulation within the banking system, holding financial institutions accountable to agreed-upon contracts.

Decentralization: Unlike the current centralized system, the QFS operates autonomously, eliminating the need for intermediaries and transaction fees, ultimately making financial transactions more cost-effective for everyone.
QFS Decentralized Ledgers Explained. Decentralized ledgers, also known as distributed ledger technology, offer a superior alternative for the digital financial system.
Let's explore why decentralized ledgers are the future of finance:
Enhanced Security Through Distributed Consensus: Decentralized ledgers rely on a network of computers (nodes) spread across various locations. To validate and record transactions, a consensus mechanism, such as Proof of Work (PoW) or Proof of Stake (PoS), is employed. This distributed consensus makes it incredibly challenging for malicious actors to manipulate or compromise the ledger.
THE RED PILL: Discover The Secret Used By A Former CIA Scientist To Open Your '3rd EYE'
In contrast, unified ledger systems have a single point of failure, making them vulnerable to hacking, fraud, and unauthorized access. Decentralization disperses this risk, creating a more secure environment for financial transactions.
Protection of Personal Financial Liberties: Decentralized ledgers prioritize individual autonomy and privacy. When individuals transact on decentralized platforms, they retain control over their financial data and assets. This stands in stark contrast to centralized systems, where financial institutions or authorities may exert control over user funds and data.
In a world on the brink of a fiat currency collapse, the Quantum Financial System offers a lifeline—a path toward a more secure, transparent, and equitable financial future. With the power of quantum physics and the principles of decentralized ledgers, the QFS aims to disrupt the status quo and reshape the global financial landscape.
As the fiat currency system continues to crumble, the Quantum Financial System stands ready to usher in a new era of financial stability and transparency. It's a future where individuals have greater control over their financial destinies, free from the shackles of centralized control and the pitfalls of a failing fiat currency system.
Viral Content: What is the Most Powerful Force on the Universe? The Secret Ancient Egypt Never Wanted To Let Go Of… Now Yours… Watch the video below:
Decentralized Ledgers: Unshackling Financial Freedom
The advent of decentralized ledgers, often encapsulated in the technology of blockchain, has ushered in a new era of financial freedom. It has torn down the walls erected by traditional financial institutions and paved the way for peer-to-peer transactions, all without the meddling of intermediaries. This article explores the formidable power of decentralized ledgers amidst the impending Global Currency Reset.
One of the most glaring weaknesses of centralized ledgers is their susceptibility to single points of failure. When a central authority or institution faces technical glitches, security breaches, or operational hiccups, the entire financial system trembles. Decentralized systems, on the other hand, are fortified against such vulnerabilities. Even if certain nodes experience issues, the network as a whole remains steadfast, ensuring the uninterrupted flow of financial services.
This resistance to single-point vulnerabilities is not just a technical advantage but a safeguard for our financial liberties. In a world where centralization reigns, the potential for censorship and restrictions on our financial activities is an ever-looming threat. Decentralized ledgers grant us the autonomy to make financial decisions without the looming specter of interference.
Exposed: Manifestation Secret From World's Oldest Secret Society. Ancient Illuminati Secret Teachings: How You Can "Awaken" Your Internal Ability
The cornerstone of trust in any financial system is transparency, and decentralized ledgers deliver it in spades. Once a transaction is added to the blockchain, it becomes virtually unalterable. This immutability ensures that records remain tamper-proof and trustworthy, eradicating the possibility of fraudulent activities and disputes.
In contrast, centralized systems are plagued by the susceptibility of records to manipulation. Such vulnerabilities can undermine trust among users, leading to a lack of confidence in the financial system. Decentralized ledgers, with their transparent and immutable records, bolster trust and foster an environment where individuals have complete faith in the transactions they engage in.
A truly robust financial system is one that is accessible to all, regardless of their economic status or location. Decentralized ledgers champion inclusivity and accessibility, reaching out to a broader spectrum of individuals, including the unbanked and underbanked populations. These systems break free from the shackles of traditional financial institutions, eliminating the need for individuals to meet stringent criteria or navigate the labyrinthine processes of traditional banking.
By providing open access to the digital financial realm, decentralized ledgers empower people who have long been marginalized by the financial system. In doing so, they play a pivotal role in promoting financial inclusivity and democratizing the financial landscape.
The bane of many financial transactions in centralized systems is the heavy reliance on intermediaries. These intermediaries, such as banks and payment processors, often charge exorbitant fees, impose restrictions, and create bottlenecks in the system. Decentralized ledgers, with their elimination of intermediaries, offer a lifeline to users seeking to break free from these constraints.
Imagine a world where you can engage in direct peer-to-peer transactions, unburdened by the fees and delays imposed by intermediaries. Decentralized ledgers make this vision a reality. They reduce costs, enhance efficiency, and empower individuals to take control of their financial destinies.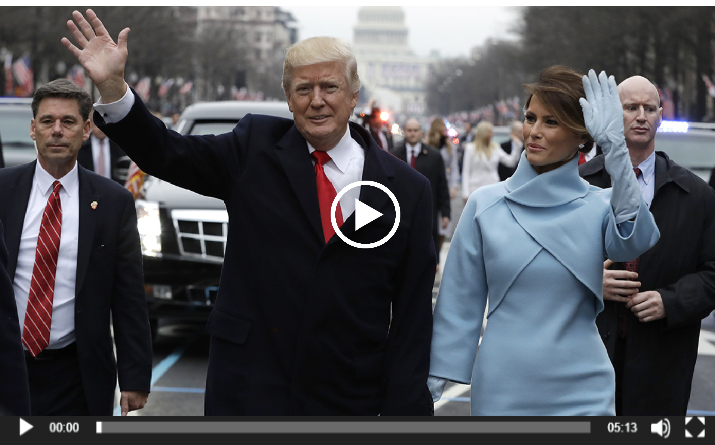 The Quantum Financial System (QFS): The Bedrock of the Global Currency Reset (GCR)
As we hurtle towards the Global Currency Reset (GCR), a tectonic shift in the world of finance, the Quantum Financial System (QFS) takes center stage. This monumental reset is a strategic effort to redefine the values of global currencies, restoring parity and balance to a system fraught with inconsistencies.
At the core of this audacious endeavor is the QFS, a system that promises reliability and transparency like never before. The QFS is not merely a technological marvel; it is the harbinger of a new financial dawn. It is a platform designed to facilitate currency exchanges and transactions with unparalleled security and efficiency.
The QFS is the answer to the age-old question of trust in financial systems. In a world where trust has often been eroded by the actions of centralized authorities, the QFS stands as an unwavering pillar of security. It ensures that transactions are conducted in a transparent and incorruptible manner, fostering trust among users and stakeholders.
Unmatched Security: The QFS employs state-of-the-art encryption and cryptographic techniques to safeguard transactions. This impenetrable fortress of security ensures that your financial assets remain safe from prying eyes and malicious actors.
Lightning-Fast Transactions: In the digital age, speed is of the essence. The QFS boasts lightning-fast transaction speeds, ensuring that your financial activities are not bogged down by unnecessary delays.
Global Accessibility: Unlike traditional financial systems, the QFS is not bound by geographical boundaries. It provides global accessibility, allowing individuals from all corners of the world to participate in the new financial order.
Transparency Redefined: Transparency is more than a buzzword in the QFS; it's a way of life. Every transaction is recorded on the blockchain, creating an unassailable trail of accountability.
 The GCR and Your Financial Future
As the Global Currency Reset (GCR) looms on the horizon, it's crucial to recognize the pivotal role that decentralized ledgers and the Quantum Financial System (QFS) will play in shaping our financial future. The GCR represents an opportunity to reset the financial balance, ensuring that currencies are more equitable and reliable.
It's time to embrace a future where financial freedom is not a distant dream but a tangible reality. The decentralized ledgers and the QFS are the tools that will help us carve this path to financial liberation. No longer will we be beholden to centralized powers; we will become masters of our financial destiny.
The age of centralized financial systems is waning, making way for a new era where decentralized ledgers and the Quantum Financial System (QFS) reign supreme. With resistance to single-point vulnerabilities, transparency, inclusivity, and reduced dependency on intermediaries, decentralized ledgers empower individuals to take control of their financial destinies.
WARNING: Secret NASA experiment confirms 500 B.C. Chakra teachings: HOW YOU CAN ACTIVATE YOUR INTERNAL "WEALTH DNA"!
As the Global Currency Reset (GCR) approaches, it's imperative that we understand the transformative potential of these technologies. The QFS, with its unmatched security and transparency, is poised to redefine the financial landscape. It's a system that places trust back in the hands of the individual, where it rightfully belongs.
Embrace the future with open arms, for the financial world is on the cusp of a revolution. With decentralized ledgers and the Quantum Financial System (QFS) as our guiding lights, we march towards a future where financial freedom knows no bounds. The GCR is not just a reset of currencies; it's a reset of possibilities, and it's a future we should all be excited to embrace.
GESARA NESARA: The Biggest Transfer of Wealth Ever – We're Never Going Back to the Old System!
In a world filled with uncertainty and economic upheaval, there emerges a glimmer of hope, a promise of a brighter future. It's called GESARA (Global Economic Security and Reformation Act) and NESARA (National Economic Security and Reformation Act). These initiatives represent nothing short of a revolution, a seismic shift in the global financial landscape. Get ready to embark on a journey through this incredible transformation, where love, prosperity, and a new era await us all.
READ THE FULL ARTICLE HERE: https://amg-news.com/gesara-nesara-the-biggest-transfer-of-wealth-ever-were-never-going-back-to-the-old-system-must-see-video/
RELATED: Crash and Burn: GCR Roadmap 5 & The Brewing Banking Sector Crisis – A Revealing Insight into RV GESARA – https://amg-news.com/crash-and-burn-gcr-roadmap-5-the-brewing-banking-sector-crisis-a-revealing-insight-into-rv-gesara/
ALSO: The NESARA/QFS Plan: Discover the Unprecedented Wealth Distribution Under the NESARA/QFS Plan and Delve Into its Multifaceted Aspects – https://amg-news.com/the-nesara-qfs-plan-discover-the-unprecedented-wealth-distribution-under-the-nesara-qfs-plan-and-delve-into-its-multifaceted-aspects/
Decoding the Decadence: Fiat's Fall, Gold's Glory, and the Dawn of the QFS & GESARA-NESARA Era – https://amg-news.com/decoding-the-decadence-fiats-fall-golds-glory-and-the-dawn-of-the-qfs-gesara-nesara-era/