Eyes Wide Open: 21 of the World's Strongest Armies—including the US, UK, China, and Russia—Are Building up Their Military Power in the Middle East for the First Time Since the End of WWII
Medeea Greere, an independent publisher, is now on Telegram at https://t.me/AMGNEWS2022 and exists only on reader support as we publish Truth, Freedom and Love for public awareness. Thank You for your support!
---
In the constantly shifting global landscape, the Middle East has become the epicenter of military mobilization. As we stand on the precipice of unprecedented events, it's essential to understand the unfolding reality and see beyond the veneer.
The Sleeping Giants Awaken
LISTEN CAREFULLY. This isn't a movie script or a scene from a dystopian novel. This is the reality of our times. And if there's one sentiment I'd wish you to take away from this article, it's this: Now is the time to keep your eyes wide open and view things from the real perspective.
Before you jump to conclusions, let me clarify – this isn't an attempt at fear-mongering. However, some truths are so stark that their very mention can send a shiver down your spine.
The Unprecedented Assembly
FOR THE FIRST TIME SINCE THE END OF WWII, 21 of the world's mightiest armies, including those of the US, UK, China, and Russia, have gathered within the Middle East's borders. This region, historically a cauldron of geopolitical tensions, is witnessing an unparalleled assembly of military prowess.
What could possibly necessitate such a massive convergence?
Shifting Sands: BRICS+ and the US
The financial realm isn't immune to these ripples either. Starting today, the US dollar WILL NOT be used for oil trades within BRICS+. This may not sound like much, but it signifies a significant shift in global economic dynamics.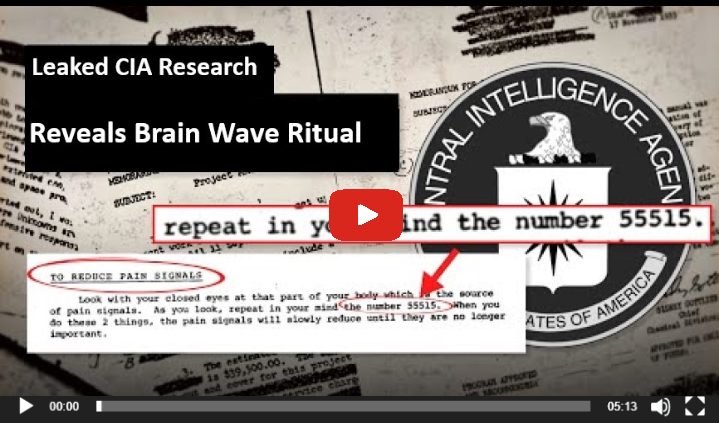 The Enigmatic Situation of Yetsra El
Let's talk about Yetsra El. As per some sources, THE WHOLE US GOVERNMENT is currently in Yetsra El, offering full military support against 30,000 Hamas fighters in a minuscule region named Gaza. It's alarming to note that Gaza has been under siege for the last 17 years.
But here's the twist: The US is reportedly teetering on the brink of a government shutdown in just 17 days. So why this sudden and immense financial commitment to Yetsra El? This seems a questionable decision, especially when it comes at the potential detriment of their own citizens and governance.
https://find-and-update.company-information.service.gov.uk/company/OE027515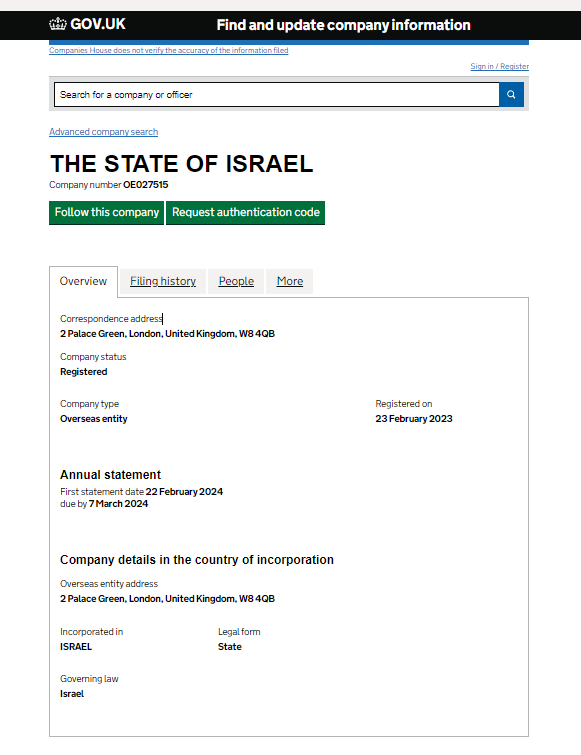 If the above facts didn't boggle your mind, this certainly will: Yetsra El is supposedly a company registered in the UK, and its contract ends today. This isn't a statement made lightly. Check the UK government's website, and the pieces of the puzzle begin to fit. Perhaps this is why recent reports indicate that China has removed Yetsra El from its navigation maps. Attempting to find Yetsra El on navigation applications yields no results, and this has been confirmed.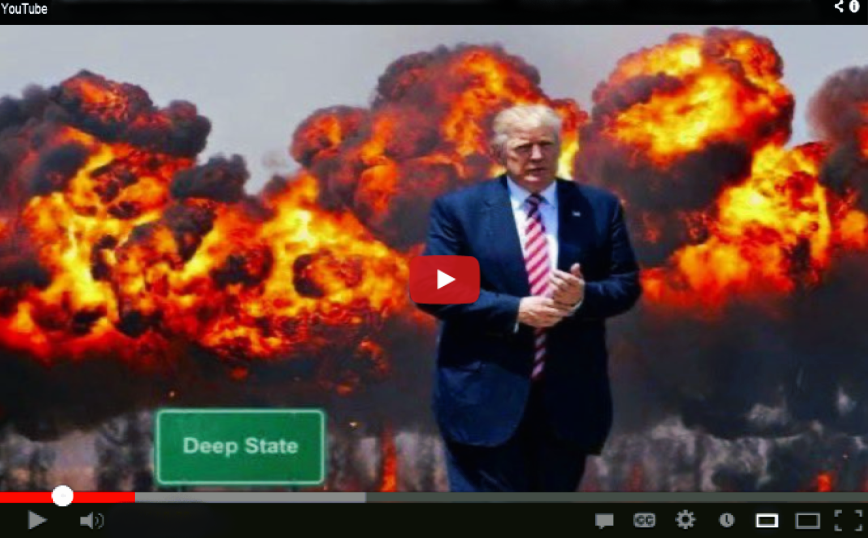 The Question on Everyone's Lips: What Comes Next?
With such a massive congregation of armies, one can only wonder – what's brewing? Surely, these military forces haven't congregated in the Middle East for a simple rendezvous.
Novermber brings what it brings, and while the world watches with bated breath, remember this:
IT'S NOT TIME TO PANIC.
IT'S TIME TO THINK.
IT'S TIME TO BE HUMAN.
IT'S TIME TO LEND A HELPING HAND TO HUMANITY.
In these uncertain times, our best chance at survival is to remain truly human. To empathize, to understand, and to stand united.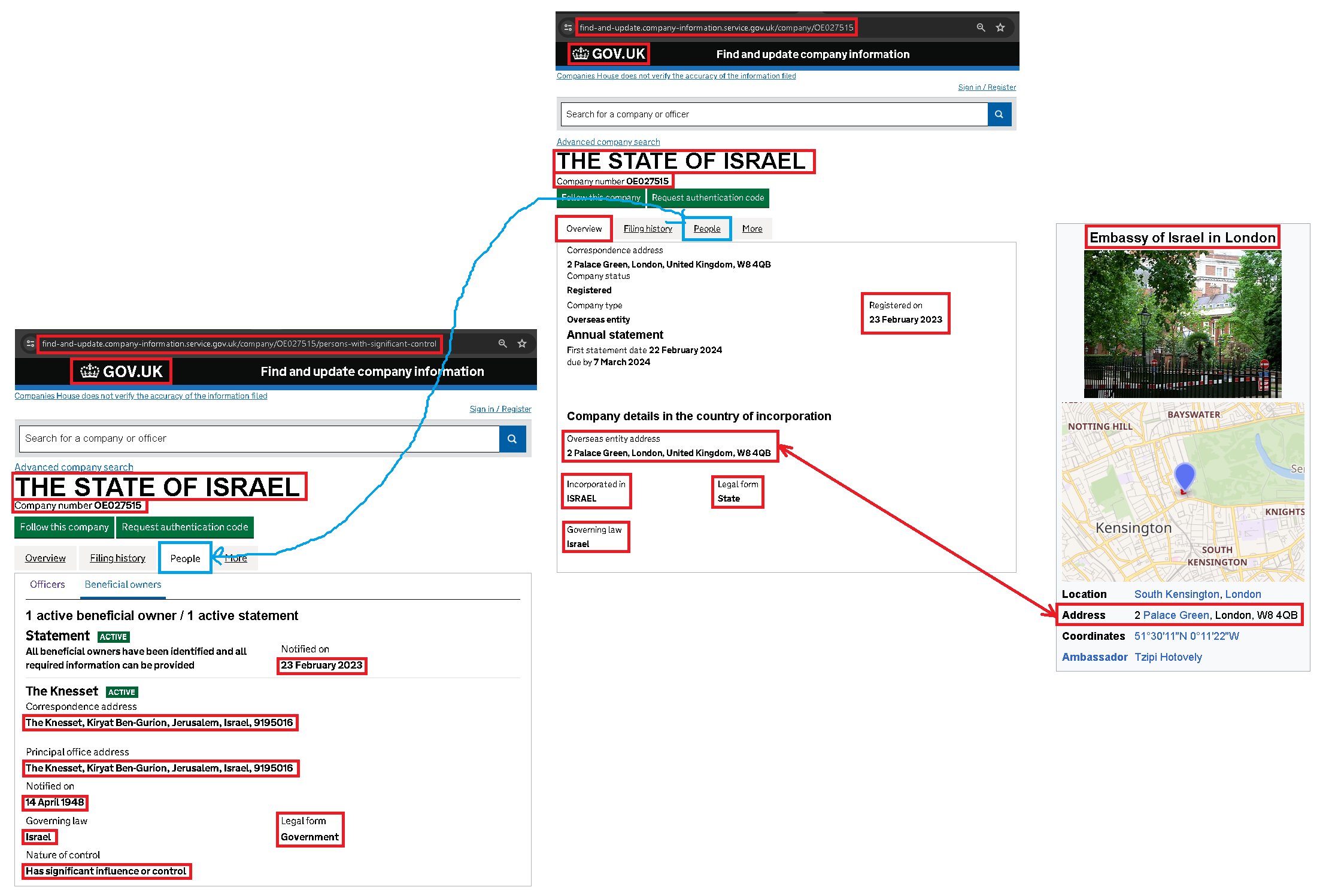 UNDERSTAND THE ABOVE. READ THE FOLLOWING POST TO UNDERSTAND THE BIGGER PICTURE:
WANT TO MAKE SENSE OF THE WORLDLY CHAOS? WANT TO KNOW THE TRUTH? READ ALONG
A. THE OUTLOOK
1. US
. On is on the verse of collapse
. Economy is Failing
. Debt BEYOND record highs
. Losing ALL its recent WARS
. Losing it's unilateral GRIP ON THE WORLD vs. BRICS
. GOVERNMENT IS ON SHUTDOWN COUNTDOWN
. Has ONLY ONE LAST CHANCE: A FINAL, DESPERATE STAND THROUGH A DECISIVE WORLD WAR
2. Yetsra El
. Completing 75 years of BLOODY OCCUPATION
. Having the MOST EXTREMIST GOVERNMENT in its 75 year history
. Found the so called RED HEIFER
. Planning to destroy Al Aqsa Mosque to BUILD ITS SO CALLED 3rd TEMPLE
3. The Rest of the World
. Almost FULLY controlled by Khazarian ZeYouNests
. Extremely exhausted economically by KOVED 2019
. Divided on all fronts: Russian/Ukrainian war, BRICS Formation, Unilateral vs. Multilateral World Poles
. Citizens of ALL countries on the very edge financially
B. KHAZARIAN ZEYOUNESTS' PLAN
Most of the events taking place were PRE-PLANNED to initiate a THIRD WORLD WAR BY KHAZARIAN ZEYOUNESTS
Goals of this 3rd WW:
1. Transfer the POWER FROM US TO YETSRA EL
2. BUILD THE 3rd TEMPLE in place of AL AQSA MOSQUE
3. Subjugate 2 BILLION MUSLIMS (25% of World Population) so they don't STOP THE PLAN
4. With the SACRIFICE OF MILLIONS OF HUMAN LIVES, "REVEAL" the Khazarian ZeYouNest MESSIAH, "THE ANTI CHRIST", who they BELIEVE will usher a new TIME where GOYIM will serve them; 2800 GOYIM to serve every KHAZARIAN ZEYOUNEST
5. THEIR PLAN WAS INITIATED ALREADY, INNOCENT BLOOD WAS ALREADY SPELLED, MUCH MORE BLOOD FROM ALL CORNERS OF THE WORLD TO BE SPELLED BEFORE END OF 2023
C. THE CURRENT GENOCIDE IN GAZA
1. An Yetsra El's ATTACK on Gaza was planned to start September 3rd. Got cancelled in the last second, on request by US due to LOGISTICAL REASONS
2. ATTACK was RESCHEDULED to OCTOBER 8th
3. WAR was SET to IMMEDIATELY ESCALATE to the WHOLE REGION before the end of OCTOBER
4. Yetsra Eli ATTACK PLANS were LEAKED in August
5. HAMAS Planned an UNIMAGINABLE ATTACK, ONE DAY BEFORE THE SCHEDULE, TO STOP THIS WHOLE PLAN AND BRING IT TO A FAIL
6. YETSRA EL, SHOCKED BY THE ATTACK, was unable to do anything, NOT EVEN A SINGLE PIECE OF NEWS WAS RELEASED, NOT A SINGLE ARMY MOVEMENT WAS DETECTED, BECAUSE THEY HAD NO IDEA HOW TO DEAL WITH THE SITUATION
7. YETSRA EL used its MEDIA INTELLIGENCE MIGHT to recreate the EVENTS by faking every shred of NEWS, CREATING A MONSTER that beheads babies and rapes women, ALL FAKE NEWS
8. YETSRA EL STILL FAILS, NOT ONLY TO SHOW ANY SINGLE PIECE OF EVIDENCE TO SUPPORT THIER ISIS CLAIMS, BUT THEY CAN'T EVEN EXPLAIN HOW HAMAS 7 HOURS OF RUTHLESS KILLINGS, BEHEADINGS, AND RAPINGS, WITHOUT ANY SINGLE INVOLVEMENT OF THE YETSRA ELI ARMY
9. US, which did NOT plan to get involved had the original plan worked out until later in October, but found that they HAVE TO SEND THEIR MIGHT TO THE REGION AND GET INVOLVED TO SAVE YETSRA EL BEFORE IT'S TOO LATE
10. BRICS ARE WAKING UP:
… China moved its ARMS to the REGION
… Russia is already in Syria
… Saudi Arabia warned Yetsra El
… Turkey warned the Whole World
11. WELCOME TO W. W. III
D. Notes
1. YESTSRA EL OCCUPIES PALESTINE FOR 75 YEARS AND SUBJECTED PALESTINIANS TO ALL KINDS OF WAR CRIMES AND APARTHEID
2. FIGHTING AGAINST OCCUPATION IN ALL SHAPES AND FORMS ARE GRANTED BY INTERNATIONAL LAW
3. HAMAS:
. BEFORE OCTOBER 7, WAS UNDER OCCUPATION
. ON OCTOBER 7, WAS UNDER OCCUPATION
. NOW, IS STILL UNDER OCCUPATION
So, DO NOT USE DOUBLE STANDARDS. IT DOES NOT WORK
4. A PALESTINIAN CHILD IS AS PRECIOUS AND AS IMPORTANT AS YOUR CHILD. So, DO NOT USE DOUBLE STANDARDS. IT DOES NOT WORK
5. YETSRA EL'S CRIMES AGAINST HUMANITY, AND ITS GENOCIDE IN GAZA IS A HEINOUS WAR CRIME. YOUR SILENCE ALLOWS IT. YOU ARE AN ACCOMPLICE.
6. HISTORY:
. DOES NOT ERASE WAR CRIMES
. DOES NOT FORGET THEM
. DOES NOT FORGIVE THEM
7. CHOOSE YOUR SIDE WISELY NOW
8. UNDERSTAND THAT YOU ARE GOYIM WHAT IS HAPPENING IN GAZA WILL HAPPEN IN YOUR OWN COUNTRY AND IN YOUR OWN CITY SOON IF YOU DON'T HELP STOP IT.
REPOST SO OTHERS UNDERSTAND IT TAKES 1 SECOND BUT IT COULD CHANGE THE OUTCOME OF A WHOLE WORLD'S STRUGGLE.
DON'T BE AN ACCOMPLICE SHARE THE TRUTH!
White Hats' INTEL: He Said It! That Was A Signal To All The White Hats In The Background
BOOM! The Hidden Domino Effect: Trump, Johnson, and the New Republic (The New Republic, By Donald Trump)