Three MORE Aircraft Carriers Leaving Port; 101st Airborne Division Relocating from Romania to Jordan. Target: Iran? Syria? Both?
Medeea Greere, an independent publisher, is now on Telegram at https://t.me/AMGNEWS2022 and exists only on reader support as we publish Truth, Freedom and Love for public awareness. Thank You for your support!
---
Most of the general public already knows the USS Gerald R. Ford Aircraft Carrier and its Strike Group arrived in the eastern Mediterranean Sea near Israel. What few people know is that THREE other aircraft carriers and a NATO Maritime Group are also being deployed . . .
The big media bru-ha-ha over the past few days was the urgent deployment of the USS Gerald Ford and Carrier Strike Group 12.
But the mass media has been almost silent about some other vessels suddenly putting to sea and the US Army's 101st Airborne Division are all heading out — fast.
We begin with the vessels . . .
Today, the USS George Washington Aircraft Carrier pulled out of Norfolk, VA. Destination: not revealed. Think Middle East.
Also today, a big surprise, the HMS Prince of Wales, a Queen Elizabeth Class Aircraft Carrier of the British Navy, also steamed out of Norfolk, VA! Destination: Not Revealed. Think Middle East.
Within the week, a third vessel, the USS Dwight D. Eisenhower Aircraft Carrier will depart Norfolk as well. The US is already admitting this vessel and its Strike Group, WILL deploy to the eastern Mediterranean Sea. Middle East — again.
Today, NATO Maritime Group #2 was ordered deployed to the eastern Mediterranean. Hmmmmm. More naval power.
That makes a total of FOUR Carriers potentially all being very near Israel, but in reality, something very much bigger seems to be afoot.
Word in military circles is that "More than one large Middle Eastern country" is about to get Regime Change.
Speculation says Iran, Syria, and . . . . ?????
Is it Saudi Arabia, which began selling oil in currencies other than the US Dollar? Is it . . . . Turkiye? Their President has been burning the NATO candle at both ends for so long, there isn't any candle left.
Is it someone else?
Why have potentially FOUR aircraft carrier groups set sail on an expedited basis when one such group is already in theater? Because Israel is not the concern. The concern is something very much bigger.
ATTENTION: The Following Message is for Families…What You Do In The Next 5 Seconds Will Determine If You And Your Family Survive Or Die…
Today, the US Army 101st Airborne Division (Air Assault), picked up to leave Romania and re-deploy to: Jordan. They have been in Romania for quite some time over the Ukraine thing, to allay concerns of east European NATO countries that Russia may invade.
Now, suddenly, the 101st is on the move. HMMMMMM.
A very high ranking person in an organization I shall not even HINT at, revealed to me this evening that within 7-10 days, we will not only be in a war, but we will have boots on the ground in such a major undertaking, it will shock the world.
All things considered, it seems (to me) Iran is the first target. I suspect the argument will be made that they have a nuclear program, they're some threat to Israel, they have a global terrorism network, yada yada yada . . . . the same shit they shovel at most any country they want to topple. But Iran is a military ally with Russia. So the US would face Russia too.
If the US tries to invade Syria, to finally get their gas pipeline through to Europe from Qatar, they will immediately find themselves going head-to-head with . . . Russia, which is Syria's ally, and is operating in Syria with Syrian permission.
ATTENTION: U.S. Nuclear Target Map – Do You Live In a Death Zone?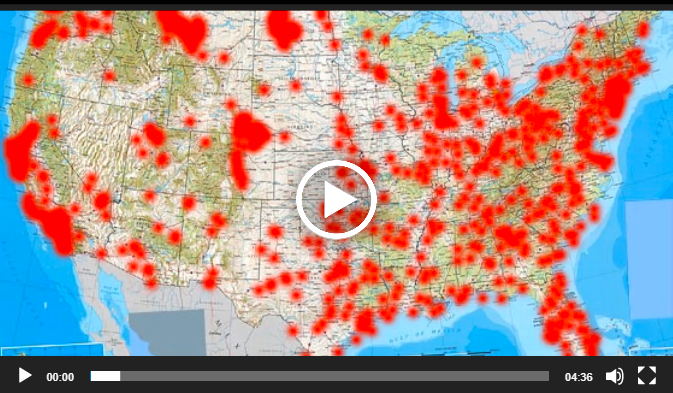 Is it possible they have given up on fighting Russia in Ukraine (or even in Europe) for fear of the nukes and radiation fallout . . . so they are re-positioning for a big fight with them in the Middle East instead? Could be.
Are they going to topple the House of Saud in Saudi Arabia over the oil sales in non-Dollar currencies? Could be. Maybe that's why Saudi Arabia earlier this year, signed a defense pact with . . . Russia?
If/When a giant conflict erupts in the Middle East, likely involving Israel in the near future over the HAMAS / GAZA thing, I am hearing that China will move on Taiwan, figuring the US and NATO are stretched too thin in Ukraine and now Israel.
Could some of the Aircraft Carriers mentioned above, be deploying toward Asia for such a possibility? Not sure yet.
Is it even remotely possible they are going to go directly at Russia itself? Insanity is an obvious participant in some of the recent US/NATO actions. At this point, maybe they're going off the deep end and intend to go at Russia directly. I just don't know.
Whatever they're planning, it is VERY big. And it is coming VERY soon.
Get right with God. Get "prepped" with food, water, medicines you need to live on. Fuel for cars, or for electric generator for your house. Get COMMUNICATIONS GEAR like a CB radio or HAM (Shortwave) radio.
Don't wait. If you wait, and the shit hits the fan, you won't be able to get stuff.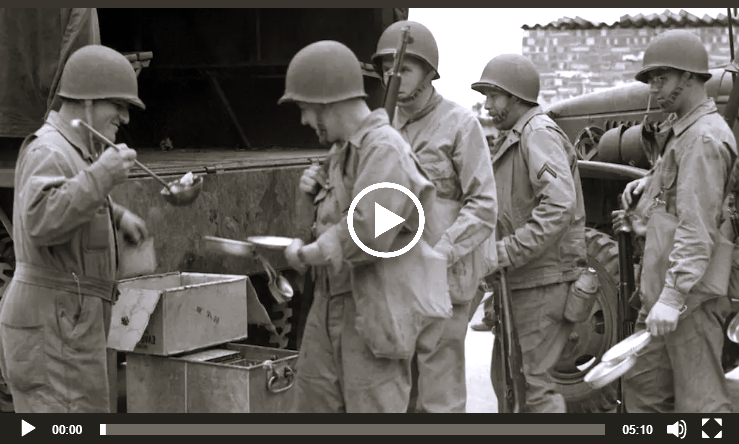 BREAKING INTEL: TRUMPET Sounds Being Heard Across the WORLD! Hezbollah, Russia, Israel Info, Ground Command – Entire World is Currently Under International or Global Martial Law (video)
Trumpet Sounds Being Heard Across the World – VIDEO
In a world where truth often gets buried beneath layers of deception, there are alarming reports of trumpet-like sounds echoing across the globe. These eerie sounds are more than mere auditory oddities; they may be harbingers of a sinister truth.
Join us on this journey as we explore the enigmatic connections between these trumpet sounds, covert intelligence operations involving Hezbollah, Russia, and Israel, and the unsettling underground tunnels that lie beneath our feet. Brace yourself, for the revelations you are about to uncover are nothing short of apocalyptic.
Read the full article here: https://amg-news.com/breaking-intel-trumpet-sounds-being-heard-across-the-world-hezbollah-russia-israel-info-ground-command-entire-world-is-currently-under-international-or-global-martial-law-video/
SOURCE: https://halturnerradioshow.com/index.php/en/news-page/world/three-more-aircraft-carriers-leaving-port-101st-airborne-division-relocating-from-romania-to-jordan-target-iran-syria-both