Medeea Greere, an independent publisher, is now on Telegram at https://t.me/AMGNEWS2022 and exists only on reader support as we publish Truth, Freedom and Love for public awareness. Thank You for your support!
Elon Musk , the richest man on the planet, together with Angelina Jolie and other mega-billionaires, would spend Halloween at Bran Castle. Friend of Musk for 20 years, American tycoon Peter Thiel, founder of PayPal, has already arrived in Bucharest together with his partner, billionaire Matt Danzeisen.
The list also includes Sergey Brin, founder of Google, Steve Jurvetson, founder of Hotmail and currently on the board of Space X, Luke Nosek, co-founder of PayPal, founder of Gigafund – an investment fund focused on space exploration and the first investor in Musk's Space X. The event will also be attended by tycoon Larry Page, the 17th richest man in the world in 2022 and co-founder of Google, as well as world-class stars, actors and artists.
Part of the group arrived in Romania aboard a private jet, which landed at Otopeni airport last night around 03:00, Romanian time. The richest man in the world, the founder of Tesla and Space X, the multi-billionaire Thiel, the founder of PayPal, the beautiful Jolie – for whom Musk has an older passion – and other super-billionaires of the planet would spend, according to MediaFlux, the Halloween holiday at Bran Castle, owned by Archduke Dominic von Habsburg. About 40-50 other extremely important people will also be in Bran this weekend.
From the airport to the hotel in a Mercedes S with tinted windows
The American tycoons were picked up from the official airport lounge, with maximum discretion, by a Mercedes S and several Mercedes Vito vans that transported them to a luxury hotel in the center of the Capital, where the MediaFlux paparazzi obtained the first images of some of the richest people on the planet, close to Musk.
One of the billionaires featured in the images is Peter Thiel, the founder of PayPal and the first outside investor in Facebook. He was part of former President Donald Trump's team. As of May 2022, Thiel had an estimated net worth of $7.19 billion and was ranked 297th on the Bloomberg Billionaires Index.
Watch Now: Brace Yourselves…The Storm Has Arrived! You Just Have to Know Where to Look!
A successful American businessman, investor and financial expert, he is primarily known as the husband of Peter Thiel.
The couple have been married since 2017, but despite being together for so long, very little is known about Matt's life in the media.
Matt Danzeisen works for Peter Thiel at his company, Thiel Capital, as a portfolio manager. Well, the San Francisco-based company primarily focuses on providing strategic and operational support to organizations under Thiel's control.
Apart from all this, there are also reports that Matt has also invested in FinTech companies, but the exact details have not been revealed.
The up-and-down relationship between Peter Thiel and Elon Musk
American billionaire Peter Thiel, investor in Silicon Valley and member of Donald Trump's team, is also the co-founder of Paypal. Thiel was born in Frankfurt, Germany, to mechanical engineer Klaus Thiel and Susanna Thiel. He moved to the United States with his family at the age of one and grew up in Foster City, California. He studied 20th century philosophy at Stanford University. He graduated in 1989, and later studied in a doctoral program at Stanford Law School, until 1992.
He founded the online payment system PayPal in 1998, together with Max Levchin. The company later merged with X.com, then led by Elon Musk, and became a public company on February 15, 2002. Later that year, it was acquired by eBay for $1.5 billion.
PayPal's co-founder and arguably Silicon Valley's most successful venture capitalist believes he is on a mission to change the world through technology and find a cure for death.
Peter Thiel and Elon Musk have had a relationship full of ups and downs as their fortunes grew by billions of dollars, writes  Business Insider . Here are some moments:
A source who knows both men says that Musk thinks Thiel is a sociopath and that Thiel thinks Musk is a charlatan.

Musk had a car accident in his $1 million McLaren while Thiel was in the right seat.

Musk says Thiel refused to invest in Tesla because of his skepticism about climate change.

Thiel was instrumental in the success of SpaceX. His $20 million investment helped keep SpaceX afloat after a third failed launch in 2008. A month later a SpaceX rocket reached orbit.
BOOM! Nothing Can Stop What Is Coming (Good Life) – Makes a GREAT Gift for Your Trump Supporting Friends and Family!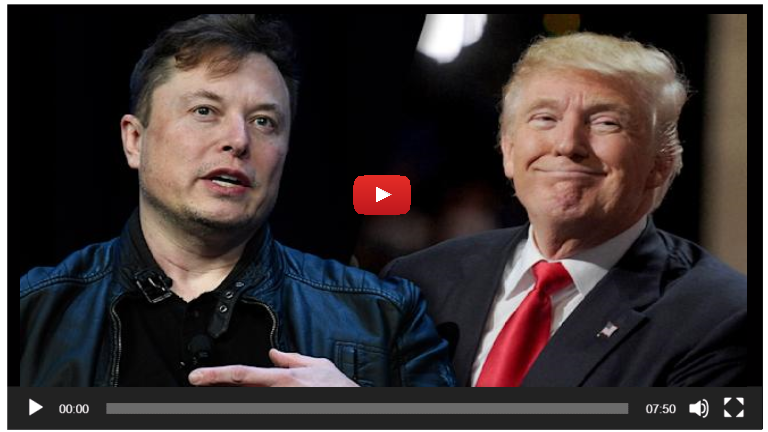 The press wrote in 2017 that Elon Musk had an affair with Angelina Jolie
Also present on the guest list, actress Angelina Jolie would have had a relationship in 2017 with billionaire Elon Musk, although they were very careful not to reveal this, blogger Janet Charlton wrote on her website, information taken over by the Swiss tabloid Blick, quoted by Agerpres.
Musk and Angelina have known each other for several years because they worked together on humanitarian projects, according to the quoted source.
Sergey Brin, the founder of Google, spends Halloween in Bran
Among the guests is Sergey Brin, the American tycoon of Russian origin, founder of Google together with Larry Page. Brin served as chairman of Google's parent company, Alphabet Inc., until he stepped down on December 3, 2019. He and Page remained at Alphabet as co-founders, controlling shareholders, board members and employees. As of October 2022, Brin is the eighth richest person in the world, with a fortune of $95 billion, according to the Bloomberg Billionaires Index.
Brin and Musk, among the nation's most famous entrepreneurs, are longtime friends. It was Brin who offered Musk about $500,000 for Tesla during the 2008 financial crisis, when the company was struggling to ramp up production. And in 2015, Musk gave Brin one of Tesla's first all-electric SUVs.
Also: Secret NASA Experiment Confirms 500 B.C. Chakra Teachings: Wealth Manifestation Offer Taking The Market By Storm
In the summer of this year, there were rumors about an alleged relationship of Elon Musk with Nicole Shanahan, the wife of his friend Brin, information that Musk denied.
The owner of Bran Castle, Dominic von Habsburg, does not approve of the association with Dracula
Bran Castle, first built by the Teutonic Knights in 1377 to protect Kronstadt (Brasov) from Ottoman attacks, became a key guard post at the Carpathian Pass for the Austro-Hungarian Empire's rule over Transylvania.
Gifted to Queen Maria of Romania by local citizens after Transylvania became a Romanian province in the early 1920s, the castle has been fully restored. In 1950, after expropriation by the communist government, the castle became a national monument to which was added a museum of restored buildings in the village.
The castle was retroceded in 2006 to the descendants of Princess Ileana of Romania and the Archduke of Habsburg, respectively Dominic von Habsburg-Lothringen, Archduchess Maria Magdalena von Holzhausen and Archduchess Elisabeth Sandhofer. All three lived abroad at the time.
The Wall Street Journal writes that Dominic of Habsburg has always been bothered by the association of the Dracula brand with Bran Castle. "Why would anyone want to focus on an invention," he says, referring to Dracula, "when it had its own rich history?"
However, according to MediaFlux information, the archduke is the host of the event organized for the world's richest people on Halloween.
Musk, a vampire from 3,000 years ago or a time traveler!
A simple internet search of Elon Musk's name will land you in a cesspool of conspiracy theories.
Rumors that the billionaire entrepreneur behind electric cars and (possible) space travel is a time traveler, alien or vampire have surfaced frequently online.
Musk himself has waded into such talk and tweeted that he is actually "a 3,000-year-old vampire." Like Edward Cullen in the Twilight series, he has claimed and assumed different identities over the centuries.
Angelina and the blood worn around the neck
When Angelina Jolie and Billy Bob Thornton became a couple in 2000, the media interest was immense. Not only was Jolie considerably younger than Thornton, already four times divorced, but there were all kinds of stories about the couple, with suggestions that their passionate love had reached bizarre extremes.
Perhaps most notoriously, it was rumored that Angelina and Billy Bob began wearing necklaces containing samples of each other's blood.
The matching jewels were often on display at red carpet events, and the couple made no secret of their contents. While some might interpret this as quirky yet romantic, others found it rather sinister.
On the other hand, over time, the press worldwide, launched various speculations about the strangeness of the beautiful actress, among them the speculation that she could be… a vampire.
Viral Content: What is the secret to a long healthy life? This Secret Ancient Japanese Tonic Recipe Will Help You Melts 54 LBS Of Fat. Watch video below:
SOURCE: https://mediaflux.ro/exclusiv-paparazzi-eveniment-ultra-secret-cel-mai-bogat-om-din-lume-elon-musk-angelina-jolie-si-alti-miliardari-ai-planetei-petrecere-de-halloween-la-bran-peter-thiel-fondatorul-paypal-a-ateri/