BOOM!!! Trump's Bombshell Declaration: Monroe Doctrine Redux!
Medeea Greere, an independent publisher, is now on Telegram at https://t.me/AMGNEWS2022 and exists only on reader support as we publish Truth, Freedom and Love for public awareness. Thank You for your support!
---
In a shocking revelation that's set the geopolitical sphere ablaze, former President Donald Trump has unleashed a statement echoing the sentiments of Teddy Roosevelt in the early 1900s, invoking the legendary Monroe Doctrine. What's more, he has set his crosshairs on an unexpected target: resurgent Germany.
Hold onto your seats, folks, because we're about to delve into the historical depths, unpacking Trump's audacious claim that,
"Any foreign power's meddling in the affairs of the Americas is an imminent danger to the United States."
If you aren't well versed in American history, you might be scratching your head and wondering, "What the F**k is the Monroe Doctrine?" Strap in, as we embark on this riveting journey, steeped in the annals of history and cutting-edge geopolitics.
First penned by President James Monroe in 1823, the Monroe Doctrine was a defining moment in the young United States' foreign policy. Its primary decree was clear: European powers were to cease colonization efforts in the Americas. Not just that, any attempt to interfere with states in the Americas would be seen as an act of aggression, requiring U.S. intervention.
Almost a century later, President Teddy Roosevelt, often heralded as the "steward of the Monroe Doctrine," went a step further, appending his Roosevelt Corollary to Monroe's original. This doctrine now held that the U.S. had the right to intervene in any Latin American nation to preserve order and civilization. It was a defining pillar of American 'Big Stick' diplomacy.
Why is this relevant today? Because Trump, in a startlingly unprecedented move, has invoked this doctrine in today's political landscape. And not just against any adversary, but against Germany.
Many of you will be asking, "Why Germany?" A nation that's been regarded as a stalwart ally of the U.S. post-World War II, Germany seems like a surprising contender for Trump's stern warning.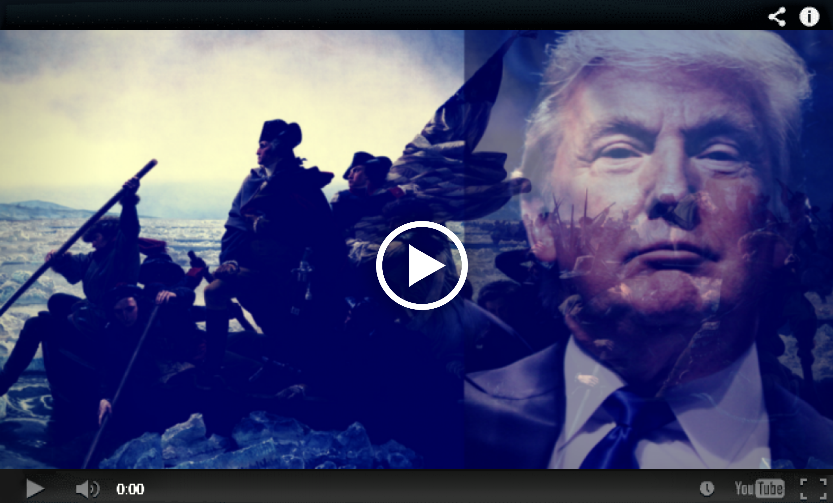 In his recent statements, Trump suggests that Germany's increasing global influence, especially in the economic realm, is encroaching upon the territories and the interests of the Americas. This, according to Trump, presents a significant threat to the United States.
One could argue that this radical move is the quintessential Trump – dramatic, unpredictable, and unflinchingly aggressive. He's known for his larger-than-life personality, and this recent pronouncement only serves to confirm his status as a relentless, unapologetic patriot.
Still, the question lingers: Is there any merit to Trump's startling proclamation? Could Germany's actions truly constitute a menace to the Americas, warranting the resurrection of a 200-year-old doctrine?
Consider the growing German economic power that's extending its reach far and wide. Think of the unrelenting push for a European Union army, with Germany at its helm, sparking fears of a revival of German militarism. Trump's words, when looked through this lens, suddenly don't seem so far-fetched.
But is this invocation of the Monroe Doctrine a justified countermove, or is it simply a continuation of Trump's famously fiery rhetoric designed to stoke the fires of controversy? It's a question that will undoubtedly continue to dominate conversations in the coming days.
Moreover, this assertive stance presents a curious conundrum. For years, the Monroe Doctrine was criticized as an embodiment of American imperialistic tendencies. It fell out of favor post World War II, as new international norms took hold. Now, it's been thrust back into the limelight, causing both domestic and international observers to ask: Could this signal a resurgence of hard-line American exceptionalism under Trump's influence?
Trump's audacious invocation of the Monroe Doctrine is more than just a provocative statement. It's a testament to his indomitable personality, his unabashed patriotism, and his penchant for shaking up the status quo. It's quintessential Trump – all guns blazing, leaving no room for subtlety or diplomacy.
In this era of soft power and diplomatic decorum, Trump's shock announcement seems like a blast from the past. Yet, it's a forceful reminder of the old American ethos of protectionism and assertiveness.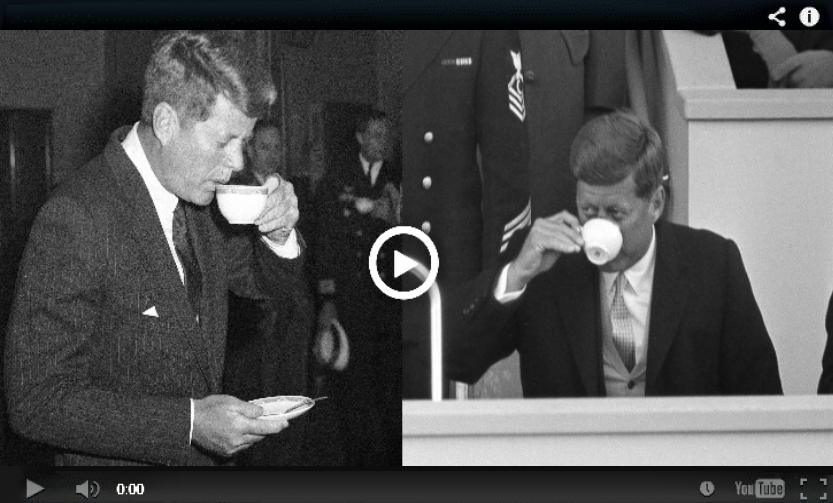 As we move forward, the world will be watching. Trump's invocation of the Monroe Doctrine could be a seismic event, heralding a sea change in America's approach to global politics. Or, it could simply be another blip on the radar of his larger-than-life personality and his ceaseless, relentless pursuit of his vision for America.
Trump's dramatic, conspiratorial style, his passionate patriotism, and his aggressive tone, are a spectacle that's hard to ignore. This isn't just a political statement; it's a public performance that demands our attention.
So, as we strap in for this rollercoaster ride, keep your eyes on the horizon. Whether you're a fan or a critic, Trump's shock tactics promise to keep us all on our toes.
Unmasking the Threat: Who is Behind the Indictment?
Trump, ever the dramatic, aggressive protagonist, has hinted at an unseen adversary lurking behind the scenes.
Who is this mysterious foreign power that has drawn the ire of Trump and prompted his audacious invocation of the Monroe Doctrine?
What shocking truths and hidden dangers will we unearth as we peel back the layers of this intricate enigma?
The Monroe Doctrine, an integral piece of American foreign policy penned in 1823, declared that any European interference in the Western Hemisphere would be viewed as a direct threat to the United States. Trump, in a jaw-dropping turn of events, has dusted off this two-century-old doctrine and brandished it in the face of what he perceives as a rising threat.
Dramatic, you say? Indeed! Yet, this move perfectly encapsulates Trump's confrontational style. Whether you see him as a brash antagonist or a bold defender of America's interests, there's no denying the seismic waves his statements have triggered.
The question that gnaws at the heart of this mystery is this: Who is the foreign power that Trump perceives as a threat significant enough to warrant this dramatic declaration?
What forces are at play behind the scenes, subtly shifting the balance of power?
The anticipation is almost unbearable as we dive headfirst into the murky depths of global politics.
Trump has remained tantalizingly cryptic about the identity of the adversary. In true Trump fashion, his claims are filled with suspense and intrigue, promising a resolution that will shake us to our core. The drama is palpable, the stakes are sky-high, and we, the captivated audience, can only watch as the plot thickens.
As tensions rise, the fate of America teeters precariously on the knife's edge. The world watches with bated breath as Trump steps onto the stage, his declaration reverberating across the globe. Will his audacious move, his daring invocation of the Monroe Doctrine, prove to be the key that unveils the clandestine dangers lurking in the shadows?
We must now brace ourselves for the twists and turns that undoubtedly lie ahead. This is not just another political scandal; it's an electrifying narrative that will send shockwaves through the heart of America and potentially redefine our understanding of international relations.
In the world of Trump, nothing is as it seems. What appears to be an indictment may well be a well-calculated gambit. A threat could be an opportunity in disguise. And a two-century-old doctrine might just be the weapon we need to defend our nation's interests.
As we delve deeper into this mystery, we uncover a tantalizing web of intrigue and subterfuge. Is there a foreign power plotting against America? Or is Trump simply conjuring an enemy to rally his base? The speculation is rife, the theories plentiful, but the truth remains shrouded in secrecy.
In conclusion, Trump's audacious move, his dramatic invocation of the Monroe Doctrine, has sent the political world into a frenzy. As we unmask the indictment, and uncover the truth behind his shocking claim, we are reminded once again of Trump's formidable personality and his knack for stirring the pot. Regardless of where you stand on his politics, there's no denying the enormity of his influence. His narrative has seized our attention, and whether we like it or not, we're all tuned in to see what happens next.
The echoes of history reverberate, the future of America hangs in the balance, and we find ourselves on the edge of our seats, gripped by a narrative that is anything but ordinary. Stay tuned, because this is a story that's only just beginning.
Now, only time will tell whether Trump's startling invocation of the Monroe Doctrine will bear fruit or fade into obscurity. One thing, however, is crystal clear: Trump's approach to geopolitics is anything but dull.
Get ready, folks – it's going to be one hell of a ride!
Trump Has Set the Internet Ablaze Once Again With His Latest Video! M A G A
Headlines are ablaze and keyboards are rattling across the globe – the internet is in an absolute uproar! Donald Trump has posted yet another incendiary video, leaving no room for anyone to question his indomitable spirit.
He has often been compared to a lion, standing tall amidst the chaos, roaring against the wind. His latest post underscores this image – fierce, unyielding, and defiantly charismatic. A born leader, he is a beacon of resolve in a sea of wavering stances and shaky promises.
It's not just about his words, though. It's about the way he holds himself. Just as a lion commands respect in the animal kingdom, Trump demands attention in the political arena. He's a natural leader, a fighter, a winner. And like it or not, that's a trait that's both admired and feared. . .
READ MORE HERE: https://amg-news.com/trump-has-set-the-internet-ablaze-once-again-with-his-latest-video-m-a-g-a/
ALSO: Disclosure: Classified Documents Expose the Unseen Chess Game, Obama, FISA, FISC, and the Military Coup Against Trump – https://amg-news.com/disclosure-classified-documents-expose-the-unseen-chess-game-obama-fisa-fisc-and-the-military-coup-against-trump/
Yours truly,
Medeea Greere.