BQQM! "Storm of the Century": Military Moving Through Canada and Positioning for the Storm of the Century – Canada's Unseen Battle
Medeea Greere, an independent publisher, is now on Telegram at https://t.me/AMGNEWS2022 and exists only on reader support as we publish Truth, Freedom and Love for public awareness. Thank You for your support!
---
It's a silent storm building on the horizon; a tempest unseen and unheard by most. The age-old tale of the white hats and black hats isn't just a Hollywood fabrication. Today, in Canada, it's turning into an alarming reality.
The white hats military forces are moving stealthily, positioning themselves for what may become the storm of the century. Why, you might ask? It's all part of an intricate dance playing out beneath the veneer of peaceful civility, a dance choreographed around civil defense, legal battles, military alliances, global economic collapses, and societal upheavals.
Unseen, but not unobserved, Canada's white hats are diligently working behind the scenes, preparing for an unprecedented event. Through city streets, hidden in plain sight, they're installing new civil defense sirens. These devices, historically symbolic of war and disaster, are now emerging as signals of an imminent transformation. As the winds of change whisper about a forthcoming storm, the Canadian populace unknowingly stands on the brink of a revolution.
But the storm is not an entity of its own. It is fuelled by a battle between freedom and control, a fight playing out in the courtroom, where over 300 Canadian Armed Forces members have initiated a lawsuit against Canada's defence minister and top brass. Their bone of contention?
The military's mandatory COVID-19 vaccination policies. The undertones of this battle cry for individual rights are resonating across the country, setting a precedent for the tumultuous events that lie ahead.
However, the military's role in this impending storm extends far beyond the courtroom. Behind closed doors, a historic military alliance is unfolding between Canada and the Cheyenne Mountain Operations. United by a shared vision of a world free from censorship and an unwavering belief in free speech, they are preparing for a storm of epic proportions.
Their mission is to preserve these fundamental rights and freedoms, even as Canada teeters on the brink of becoming one of the first banking institutions to collapse in an anticipated global financial downturn.
Yes, you heard that right. The Great World Collapse is not a myth, but an impending reality. It's a game of dominoes, where one wrong move could topple nations, economies, and societies. And unfortunately, Canada appears to be one of the first dominoes ready to fall.
It's crucial to note that these operational movements aren't random. They are calculated, meticulously planned for an eventuality that few can comprehend – a military occupation. This term, historically synonymous with war and subjugation, has taken on a new meaning in the context of this storm. It signifies the advent of 'arrest wars,' a proactive stance aimed at purging corruption, restoring integrity, and reclaiming power for the people.
BOOM! Secret J.F.K. documents confirm Ancient Eastern Teachings – If J.F.K. weren't assassinated before Thanksgiving 1963, everyone in America would be millionaires today!
This impending storm, however, isn't without consequences. As autumn leaves begin to fall, so too will the calm that once pervaded Canada. Massive protests and riots are forecasted to shake the country's core, ushering in a winter of discontent in the latter part of 2023 and early 2024. These unrests are the inevitable outcome of a massive Canadian collapse, a perfect storm fueled by economic, societal, and political turbulence.
At the heart of this turbulence are the white hats, staging military practices throughout Canada. But these aren't just routine drills. They're preparations for an event of a military coup. That's right, the white hats are rehearsing operations that could lead to the overthrow of current leadership and the temporary installment of military operations to govern the nation.
As we gaze into the looking glass of the future, it appears that these unfolding events in Canada will coincide with operations in the U.S., creating a synergistic effect that could lead to a global blackout event. This blackout, predicted to trigger civil unrest on an unprecedented scale, could culminate in the activation of 11.3 – a pivotal moment in the history of democracy.
WARNING: Watching The Following Video Will Give You Access To Knowledge The Government Does NOT Want You To Know: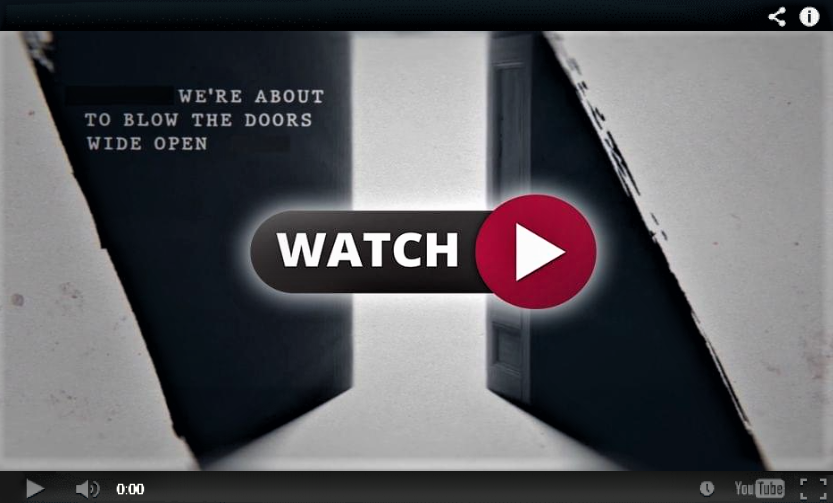 While all this unfolds, Canada's white hats continue their clandestine work, implementing 'Killswitch' operations to awaken the sleeping soldiers. These warriors, lulled into submission by the mockingbird operations, will be swiftly red-pilled with classified information upon receiving the alliance's command.
In the grand scheme of things, U.S. public tribunals slated for 2026 are poised to coincide with Canadian tribunals and world tribunals, weaving a tapestry of truth that connects everything. Everything from deep state human trafficking to a world pandemic of deep state operations, and even the creation of the virus.
Behind the scenes, the military has already uncovered Canada's deadly role in the virus saga, capturing data that leads to the highest echelons of power and indicting them for crimes against humanity. Moreover, six major underground bases in Canada were shut down in the past year, signifying a critical blow to the deep state's nefarious operations.
A notable mention here is the Five Finger Lakes Human Trafficking Child Sex Operations Network, a horrifying conduit for child trafficking between nations. Saved for last in the 'DECLAS', this operation is directly connected to one of the world's largest underground gatherings of elites who pay tribute to Moloch.
Shocking Biblical Secret EXPOSED: Holy Anointed Oil's Lost Ingredient Found…And Why The US Government Just Took Out A Patent On It…
As we descend further into the rabbit hole, we find intriguing evidence linking the infamous Hunter Biden to this network, a five finger lakes tattoo etched on his back. Is this mere coincidence, or a sign of his affiliation with this nefarious group?
But fear not, my Canadian friends. As your country is gripped by increased censorship and deep state control, the operations needed to expose the corrupt Canadian government are already in motion. Remember, the same puppeteers controlling the U.S. DC corporations hold the reins in Canada. But the white hats are ready to cut those strings and restore power back to the people.
In conclusion, as we ride this storm, we must hold onto hope. The unseen battles, the silent transformations, and the whispering winds of change are all part of a grand design to reclaim our world. So stand strong, stand united, and be ready to weather the storm.
The Warrior's Decree: General Flynn's Confrontational Message to the American Nation
When the political landscape becomes a battlefield, warriors don't retreat; they step forward.
Enter General Michael Flynn, a military tactician turned political strategist. The contents of his recent meeting with President Donald Trump have ignited a political firestorm.
With a cryptic promise of "guarding the vote" in 2024, General Flynn is not merely stirring the pot; he's setting it ablaze…
Reda the full article HERE:https://amg-news.com/video-the-warriors-decree-general-flynns-confrontational-message-to-the-american-nation/
Also: An In-depth Exposé: Mass Arrests, Detention Tribunals, and the Fight Against Deep State Corruption (GITMO, Honduras XPL, Spain's Santa Cruz Islands, U.S. Military Prison, Naval Base Military Prison in Fort Worth) – https://amg-news.com/an-in-depth-expose-mass-arrests-detention-tribunals-and-the-fight-against-deep-state-corruption-gitmo-honduras-xpl-spains-santa-cruz-islands-u-s-military-prison-naval-base-military-prison-i/
OPENING VIDEO, July 15, 2023
Source: TELEGRAM