WARNING: October 4, 2023 – Preparing for the Big SHTF or Just Another Test by FEMA?
Medeea Greere, an independent publisher, is now on Telegram at https://t.me/AMGNEWS2022 and exists only on reader support as we publish Truth, Freedom and Love for public awareness. Thank You for your support!
---
When the clock strikes midnight and the calendar flips to October 4th, 2023, millions will hold their breaths, waiting, wondering, watching their phones for the alert, the signal, the indication that this could be the Big SHTF everyone's been preparing for. But is it just a test, a drill by FEMA to ensure our emergency broadcasting systems are prepared for a real crisis, or is there something more alarming to this seemingly routine exercise? Keep reading as we delve deep into the speculative world surrounding this event.
October 4th, 2023 marks the day when the Federal Emergency Management Agency (FEMA) will conduct a nationwide test of emergency broadcasting systems. There are whispers, questions, raised eyebrows, and tense debates over this seemingly routine procedure. A procedure that will stretch its digital tendrils, piercing the daily lives of hundreds of millions, traversing through the most intimate conduit of modern connection—our cell phones.
Don't Miss This:
Now, questions arise, is this the big SHTF (Sh*t Hits The Fan) event that preppers and survivalists have been warning us about for years? Or, is this just another step taken by our protective agencies to keep our communication lines up and ready for real emergencies?
The procedure involves testing with 5G technology and has gotten many heads turning, many minds speculating. With October 4th looming over our heads, the world is brimming with speculation, opinions, and claims. A wealth of online discourse and videos have spurred conversations about the actual purpose of this test, creating a buzzword haven, and spotlighting terms like 'SHTF', 'Prepper Events', and 'Emergency Preparedness'.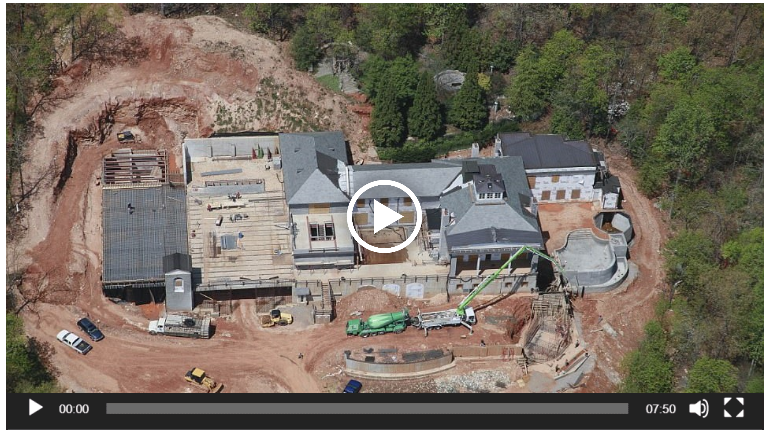 The raising of eyebrows isn't for naught, especially in a world that has witnessed increasing natural and man-made calamities, prompting a surge in preparedness-minded awareness. There's been a sharp rise in 'doomsday preppers'; individuals who have been prepping for 2023, are fortified with knowledge and are ever ready to face any catastrophic event that might unfold.
In an age of informational abundance, the mass populace is meticulously staying up-to-date by watching the news and reading, maintaining a fervent vigilance on city prepping, survival techniques, and any news regarding FEMA alerts. The result? A populace armed with knowledge, capable of independent thought, and unafraid to question the narrative presented to them.
The days leading to October 4th have become a symphony of speculation, brimming with inquiries and theories, leaving many to wonder what this FEMA test really encapsulates. Could this be a harbinger of an unforeseen catastrophic event? Or is it merely a benign system check to assure the populace that in times of crisis, our communication lines will not falter?
A Tale of Preparedness and Survival:
As the fear of the unknown and speculation surrounding October 4th mushrooms, the survival and prepping community is becoming more resolute. This resilience and meticulous preparation can be perceived as a beacon of light in times of uncertainty, a symbol of human spirit's indomitable will to endure and overcome any catastrophe that might fall upon us.
The relentless pursuit of knowledge regarding FEMA's forthcoming test has spurred a collective awareness and commitment to staying informed and prepared. This fervor has ignited a fire of self-reliance, and self-sufficiency, empowering many to step into the domain of news, to understand what's transpiring, to think and decide for themselves.
A Wave of Skepticism:
With each tick of the clock as we approach October 4th, skepticism and anxiety swell. Every discussion, every shared piece of information fuels the fire of speculation that perhaps this is not just a test. Perhaps this is the forewarning of a substantial SHTF event.
This rising tide of suspicion isn't solely an outcome of paranoia but stems from a place of deep concern and an intrinsic human instinct for survival. This FEMA test has not just sparked curiosity but has also thrown light on the importance of staying informed and ready for any unforeseen eventuality.
Digital Discourse and Speculation:
The digital realm is abuzz with discussions, with countless individuals turning to online platforms to voice their thoughts, concerns, theories, and preparations. Each video, each piece of content shared acts as a catalyst, engendering new dimensions of discourse, revealing diverse perspectives and interpretations about what's really transpiring on October 4th.
This multitude of conversations symbolizes the unity in diversity of thoughts and represents a collective endeavor to decipher the true essence of the upcoming FEMA test. Is it just a mundane protocol, or is there a more sinister implication, an ulterior motive concealed behind the veil of routine procedure?
As we stand on the brink of October 4th, 2023, the speculation and conversations surrounding the FEMA test echo louder. With millions grappling with the conundrum of whether this is the big SHTF event or just an emergency broadcast test, the air is thick with anticipation, concern, and a unified desire to stay informed and prepared.
In a world saturated with speculation, it is paramount to sift through the noise and seek truth and knowledge. Whether this event is the realization of preppers' prognostications or just another day in the calendar, it underscores the importance of being vigilant, informed, and ready to face whatever comes our way.
Let's keep the spirit of preparedness alive, question the narratives, and strive to unveil the truth behind the scenes. Let's keep our eyes open, our minds alert, and our spirits unbroken as we step into the unknown realms of October 4th, 2023.
This article is an attempt to explore the facets of speculation and preparedness mentality surrounding the FEMA test scheduled for October 4th. It is essential to stay informed, aware, and prepared while respecting diverse perspectives and opinions in our collective journey to discern truth and maintain readiness for any eventualities the future may hold.
IMPORTANT MESSAGE | Emergency Broadcast System | Warning for October 4th, 2023 – A Message That Cannot be Ignored! (new video)
Unsettling Revelation: The October 4th Warning! A Broadcast Ripping Through Veils – FEMA, NSA, Deep State, and the Watchful Eyes of Big Government!
In a world seemingly held hostage by unseen strings and invisible masters, an urgent and critical message pierces through the silence, revealing shocking truths and unmasking the clandestine entities operating behind the curtain.
The released emergency broadcast, teeming with explosive secrets and conspiratorial whispers, hints at FEMA, NSA, and Deep State's interwoven threads, warning of a sinister convergence on October 4th, 2023, beneath the ever-watchful eyes of Big Government.
Read the full article HERE: https://amg-news.com/important-message-emergency-broadcast-system-warning-for-october-4th-2023-a-message-that-cannot-be-ignored-new-video/
Get Ready for Military GESARA and NESARA Emergency Broadcasting System (EBS) – https://amg-news.com/get-ready-for-military-gesara-and-nesara-emergency-broadcasting-system-ebs/
The EBS, Benjamin Fulford: Emergency Broadcast System, Pentagon exposé linked to worldwide Plandemic lockdown, Agenda 21 2023 – https://amg-news.com/the-ebs-benjamin-fulford-emergency-broadcast-system-pentagon-expose-linked-to-worldwide-plandemic-lockdown-agenda-21-2023/
EBS Training Is Over, and The Countdown To The Great Currency Revaluation Has Begun! – https://amg-news.com/ebs-training-is-over-and-the-countdown-to-the-great-currency-revaluation-has-begun/
United States Under Military Control – The Hidden Web of COG and Military Operations – https://amg-news.com/united-states-under-military-control-the-hidden-web-of-cog-and-military-operations/