An In-Depth Analysis Into Current Global Events
Medeea Greere, an independent publisher, is now on Telegram at https://t.me/AMGNEWS2022 and exists only on reader support as we publish Truth, Freedom and Love for public awareness. Thank You for your support!
---
Unseen hands move the world's pieces in a chilling grand game, the implications of which reverberate throughout the backstreets and corridors of power alike. From military deployments on home soil to multinational summits in distant lands, from hidden implications of political arraignments to uncanny silence on humanity's future, there's a tempest stirring in the teapot, and the steam whispers tales of intrigue, corruption, and, ultimately, revolution.
US Military Mobilizations
In a world where silence is an ally to deceit, our skies and highways clamor loudly with metallic roars of US military aircraft and armored vehicles. We've seen this play out before; the dance of Ospreys over Philadelphia, tanks trundling down civilian highways in Idaho, and sightings of unusual military activity in other states across the US. They move under the guise of regular drills, but one must question: what's the hidden agenda? (read the full story HERE)
Across the expanse of our nation, from the hustle and bustle of New York and California to the tranquil plains of lowa and Oklahoma, there's an uncanny buzz of militaristic movement. Is there more than what meets the eye? Is the common man being groomed for something bigger, something darker? A closer inspection unveils a portrait of preparations, of a nation bracing itself for some unforeseen storm.
Russia's Diplomatic Triumph: The St. Petersburg Summit
As the US readies itself, an ocean away, Russia takes center stage, hosting a multinational summit in St. Petersburg. With each passing day, the Russian Federation is drawing more nations into its orbit, orchestrating a dance of diplomacy that sees the world's political heavyweights drawn towards its center stage. But is this spectacle a harbinger of a new world order, or merely another chess move in the game of global control?
Trump and Biden: Comms and Consequences
As this geopolitical game unfolds, we cannot ignore the last communications from two of America's most divisive figures: Biden and Trump. The public faces may have changed, but the arraignment of Trump brings forth a plethora of implications that could reverberate far into our future. Are we simply observing the outcomes of political rivalries, or is there a deeper, far more intricate web of power being spun? »»» How Biden Will Deal With The 'Deep State' Trump Built For Him?  Where We Go One, We Go All!
East Meets West: The Iran-China Military Activity
Now let's turn our gaze to the mysterious East, where Iran and China are flexing their military muscles. As tanks rumble in our backyards, these two powers are not sitting idle. Their dance of power and ambition on the world stage resonates with implications, triggering a domino effect that could inevitably upset the global balance.
Patriot's Self Defense: Will you make this life or death mistake when cold-blooded killers attack?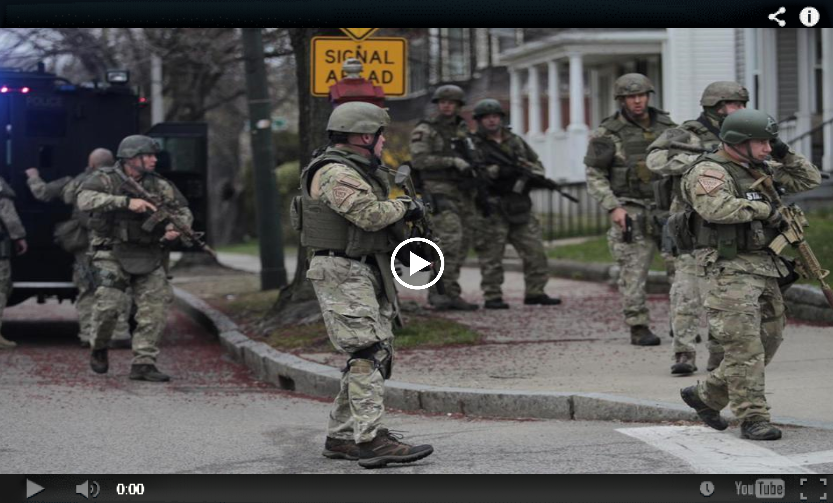 Unveiling the Shadows: The Panama and Pandora Papers
Within the quagmire of global events, we stumble upon the Pandora and Panama Papers, documents that serve as an X-ray to the hidden anatomy of global finance. These documents strip bare the world's elite, revealing their convoluted networks of corruption and evasion. This financial leviathan feeds on the poor, as it safeguards the wealth of the rich.
Sinister Alliances: JPMorgan and Epstein
In the murky Caribbean waters, a disturbing partnership between JPMorgan and Epstein was born, leveraging financial might to fuel a deplorable sex trafficking operation. A network of exploitation, shrouded in secrecy and protected by silence. How far does this darkness reach? Who are the puppeteers behind this grotesque theatre of human misery?
The Stench of Corruption: Bribes and Entrapment
On the home front, revelations of bribes paid to Federal boys in blue, supposedly safeguarding national security, are horrifying. Their participation in the January 6th Patriot entrapment debacle stands testament to the systemic corruption eating away at our nation's soul. In the shadowy corners of this power play, justice is not blind but silenced, gagged by a fistful of cash. 
Quantum Millionaire: The Time is Finally Come for the  Quantum Leaping
A Deafening Silence: The Killshots and Mass Murder Plans
Finally, the stunning silence surrounding the Covid-19 vaccines – dubbed 'killshots' by the skeptical – and plans that insinuate mass murder of humanity demand our attention. Where are the voices of the 'We the People' and 'America 1st' candidates? Their silence is as unsettling as the hushed whispers of a conspiracy, of a systematic scheme to decimate our species.
We stand at the precipice of monumental changes, of forces colliding, and plans converging. There is so much more than what lies on the surface, so much that has been veiled from the public eye. The truth is, indeed, stranger than fiction. Our reality, our society, our very existence is underpinned by a labyrinth of secrets, machinations, and power plays.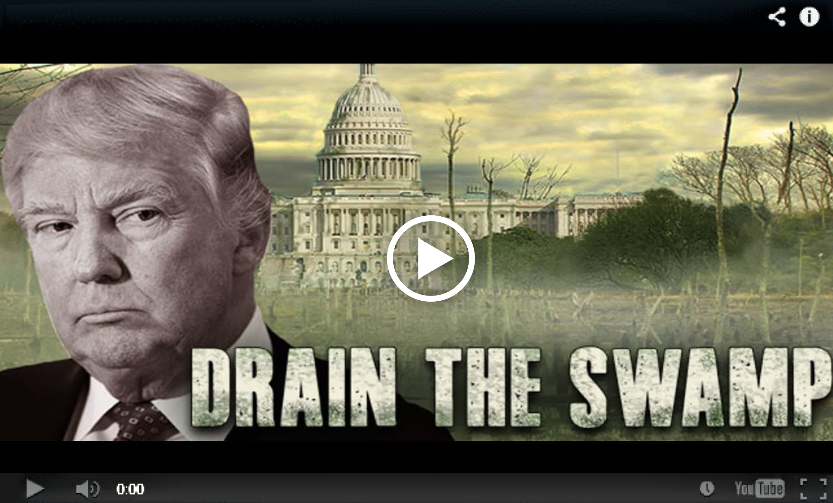 In a world of shadows and illusions, it becomes our duty to question, to dig deeper, to unveil the truth. This is a call to all free-thinking individuals to rise above the murk of ignorance, to seek the truth, to stand against the tide of deceit. It is time to rattle the chains of complacency, to raise our voices and question what is being fed to us.
The truth is there, hidden under layers of deception. But it is truth nonetheless. And we must seek it, for it is the only thing that can truly set us free.
Trump Has Set the Internet Ablaze Once Again With His Latest Video!
Headlines are ablaze and keyboards are rattling across the globe – the internet is in an absolute uproar! Donald Trump has posted yet another incendiary video, leaving no room for anyone to question his indomitable spirit.
He has often been compared to a lion, standing tall amidst the chaos, roaring against the wind. His latest post underscores this image – fierce, unyielding, and defiantly charismatic. A born leader, he is a beacon of resolve in a sea of wavering stances and shaky promises.
It's not just about his words, though. It's about the way he holds himself. Just as a lion commands respect in the animal kingdom, Trump demands attention in the political arena. He's a natural leader, a fighter, a winner. And like it or not, that's a trait that's both admired and feared. . .
READ MORE HERE: https://amg-news.com/trump-has-set-the-internet-ablaze-once-again-with-his-latest-video-m-a-g-a/
ALSO: Disclosure: Classified Documents Expose the Unseen Chess Game, Obama, FISA, FISC, and the Military Coup Against Trump – https://amg-news.com/disclosure-classified-documents-expose-the-unseen-chess-game-obama-fisa-fisc-and-the-military-coup-against-trump/
ILLUMINATI CHILD TRAFFICKING RITUALS – PEDOGATE PIZZAGATE
BOMBSHELL! The Unyielding Crusade of Mel Gibson: A Tale of Fear, Truth, Pedophile Ring and Hollywood's Dark Shadows!
It takes a lionhearted individual to confront a monstrous empire, especially when that empire is the powerful, glittering monolith that is Hollywood. Yet, amid the glamour and opulence, one man has pledged to expose the deeply ingrained and malevolent underbelly of Tinseltown, uncovering its unspoken elite pedophile ring.
This man is none other than the legendary Mel Gibson, an unyielding crusader, a stalwart of justice, and a harbinger of truth. Living in fear for his life, Gibson carries on his mission, displaying audacity that only a few possess in this intricate labyrinth of power, secrecy, and fear. But why fear? Why secrecy? Let's dig into the depths of Hollywood and unravel the harrowing story that is too daunting for many to tell. . .
Read the full article HERE: https://amg-news.com/bombshell-the-unyielding-crusade-of-mel-gibson-a-tale-of-fear-truth-pedophile-ring-and-hollywoods-dark-shadows-video/
Also: BOMBSHELL! Mel Gibson Just Released Part 1 of Classified Documents Where he is Exposing Pedophile Ring and Hollywood Elites – https://amg-news.com/bombshell-mel-gibson-just-released-part-1-of-classified-documents-where-he-is-exposing-pedophile-ring-and-hollywood-elites/